Adria Arch creates painted biomorphic sculptural works. Typically suspended from architectural elements, her complex three-dimensional forms incorporate the formal elements of painting and seemingly stretch to fill any space. The individual pieces of each sculpture hang in relationship to each other, creating larger forms that require the viewer to enter the defined space and discover new viewpoints with each movement. Twist, turn, spin, leap – these words evoke the dance-like movements that inform her large installations.
Can you tell us about your work?
Currently, my work is sculptural. I use lightweight plastic and styrofoam to craft shapes that refer to natural forms. Using an electric handheld jigsaw, I carve the pieces and then glue them together, forming unique patterns and shadows from the sharply defined edges created by the jigsaw. I then use acrylic paint to finish the sculpture. With their whimsical yet bold shape, my goal is that these sculptures reach into the realm of both theater and child's play. In an age of rampant consumerism and a dearth of honest human connection, I intend for my sculptures to call for physical engagement and remind us that we were all once playful and curious children.
Can you tell us about your journey to becoming a professional artist?
As a child, I was always drawn to artmaking. I felt deeply comfortable and excited when I would draw and build things so it only made sense that I ended up going to art school. The hard part though is after art school. Learning to make your work on your own, how to balance life and work, and how to make a living is very intimidating. I kept at it though because making art is a way of life and a way of looking at and being in the world. I've taught others all my life, and have been deeply involved in making public art possible in my town of Arlington, MA. My whole life revolves around my deep interest in the arts and being part of the art community has taught me so many lessons from which I've deeply benefited.
I have exhibited my work widely and am included in many private and public collections including the DeCordova Sculpture Park and Museum, Fidelity Corporation, and the Federal Reserve Bank of Boston. In 2019 my work was featured at the Fitchburg Art Museum, and in 2020 at the Cahoon Museum of American Art on Cape Cod, MA. Two of my installations were featured this summer at Brattleboro Museum in VT and Danforth Art Museum in MA. I am a member of the Boston Sculptors Gallery.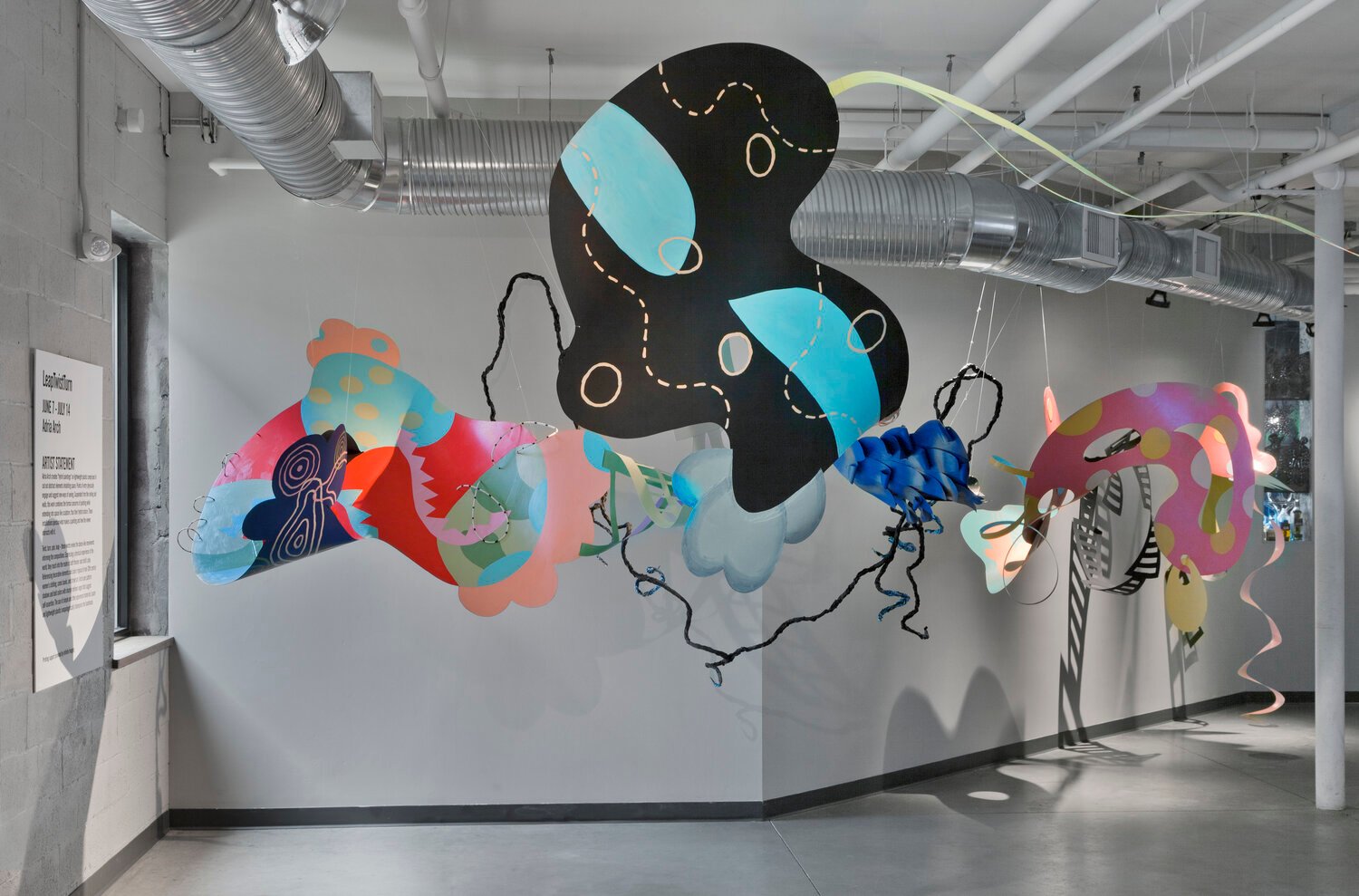 When you are looking for inspiration, what resources do you turn to?
I love going to New York, Mass MOCA, the ICA, and other places where I can see bold, ambitious artwork. Seeing the work of artists who display a complete commitment to their work inspires me to have the same for my own practice. I read a lot, and I like walking in nature. All of these things feed me as an artmaker.
Walk us through a typical day in your studio. What is your routine? Has it changed in the past year?
I usually have five or six sculptures going on in the studio. The first thing I do in the studio is open the doors and step back to get a full view of all the works. After that glimpse, I turn on a podcast and jump right into where I left off the day before. I'll work 4 to 5 hours at a stretch and then call it a day. Often it helps me to get away from my work for a night or several days in order to refresh how I see what I've done.
Finding the right rhythm to be productive in the studio can be a challenge, what advice do you have for staying productive and focused?
Avoid perfectionism! Move on to other things in your studio if you find you're not sure what to do next on a piece. Make artist friends and talk a lot about your practice with each other - not the same as a critique. And be wary of crits from friends or people who want to tell you what they like or don't like.
What advice do you have for combating creative block?
Just get in the studio, throw 10 sheets of paper on a wall and give yourself an hour to put something on each piece. Turn on loud music, do whatever you need to do to shut your critical voice down. Creative blocks are just overthinking!
As an artist, how do you measure success? Can you recall a specific event in your career that made you feel successful?
I measure my success first by seeing that I am a committed, practicing artist! That in itself is not an easy thing to do because life takes its toll. A close second is having opportunities to show my work. A milestone in my career was my first museum show.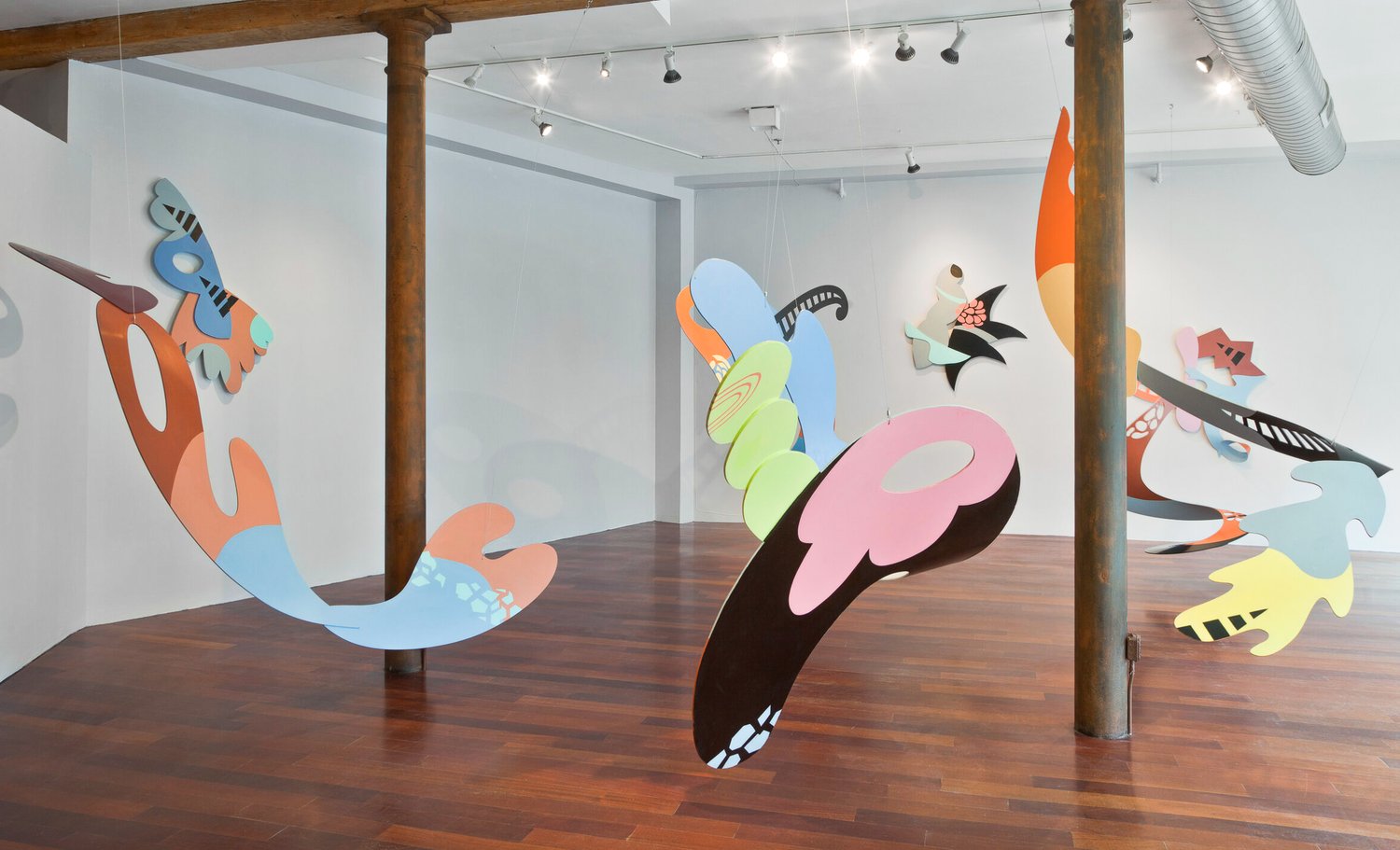 How do you see the art market changing? Where you do see yourself in this transition?
The art market is getting more and more democratic, which is generally a good thing. The art world has been very skewed to the wealthy and white. I think galleries will have to work much harder for sales than ever before - now it is possible for individual artists to create their own careers outside of the gallery. But you have to know social media, and I think older artists need to embrace these changes.
What advice do you have for artists who are beginning to build their careers? Have there been any habits or strategies that you have adopted that you feel have created more opportunities or visibility for your work?
Meet your peers and meet with people in your local art scene. Be generous and help others. Think outside of the box - make your own opportunities! And of course, always make your best work. Find good artist friends who can root for you and share your successes and roadblocks without judgment. Artists can't really thrive well in isolation, despite the romantic notion of the starving artist in the garret. Also, look at lots and lots of good art - go to New York, travel if you can, look at art history, read. These things will feed you.
Do you consider yourself, and all artists, to be entrepreneurs? Why or why not?
We are absolutely entrepreneurs. It used to be considered in bad taste to talk about selling your work, but not these days. Artists have to be entrepreneurs, and we have to be as creative making our own opportunities as we are in making our work. I think that it does depend on the artist - some of us find it easier to market our work than others and some are simply not interested or are too self-conscious. It all depends on what your goals are.
Failure is an inevitable part of success in any field. Do you have advice for overcoming setbacks?
Lick your wounds for a day and then get right back in the studio.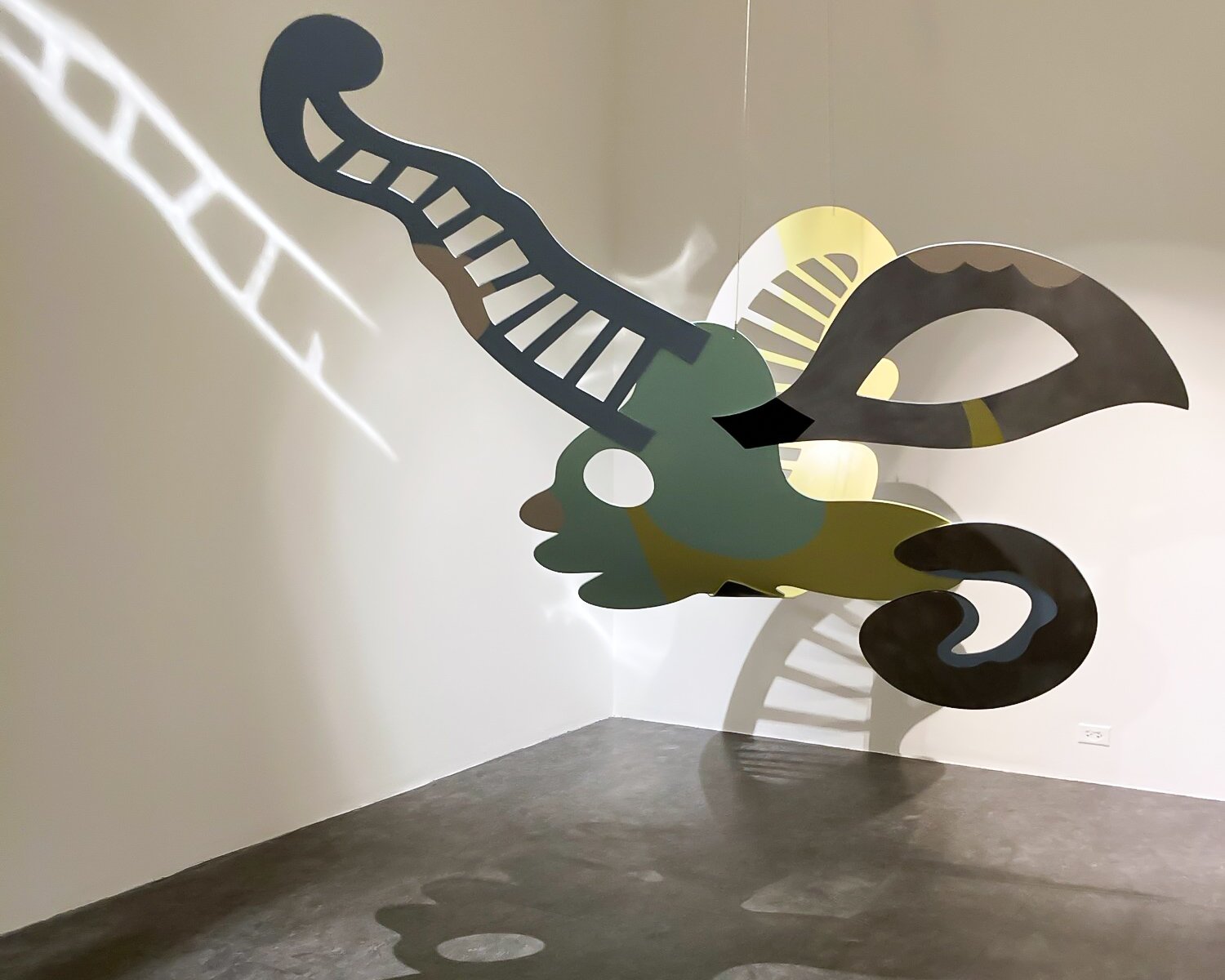 What sparked your interest in partnering with TurningArt?
I am interested in TurningArt's unusual approach to connecting people with artists - it aligns with my interest in thinking outside the box! I am new to TurningArt and I'm so excited to work with them on a meaty project.
What does having your artwork in the workplace and other commercial or public spaces mean to you?
It means that my work can be seen by many more people, to brighten their day and to make them think differently. I've always wanted to have my work seen in the public realm. Businesses that enliven public spaces say that they value a personal approach to their clients and that they are committed to supporting the arts and creativity.
To see more featured TurningArtists, return to our blog. To get Arch's art in your space, set up a free consultation with an Art Advisor here!