TurningArtist Inna Geyyer specializes in organic abstract art. Drawing from her architectural background, Inna creates works that convey a sense of volume and beautifully capture light. Her passion for sculptural organic forms is evident in every painting. Inna's art practice is expressive and intuitive but also has a global focus, as it takes a critical view of global relationships between humans and nature. She believes that people often forget they are a part of nature and her abstract and wild works stand as a reminder that our connection to nature treats the soul.
Can you tell us about your process?
I work in acrylic paints on stretched canvas with a mix of different techniques. I use a wide variety of paint tools (brushes, knives, pieces of cardboard, sponges, and even my hands) and I like to leave my artworks a little unfinished. The imperfect nature of my pieces adds charm, diversity, and a decadent look.
Can you tell us about your journey to becoming a professional artist?
I was a very creative kid and always knew that I would devote myself to art in one form or another. I have a degree in architecture and originally my career started in that field. At the same time, drawing, painting, and sculpture were always the basis of my work and now my career is making another turn where I am creating works that balance between physical and digital art.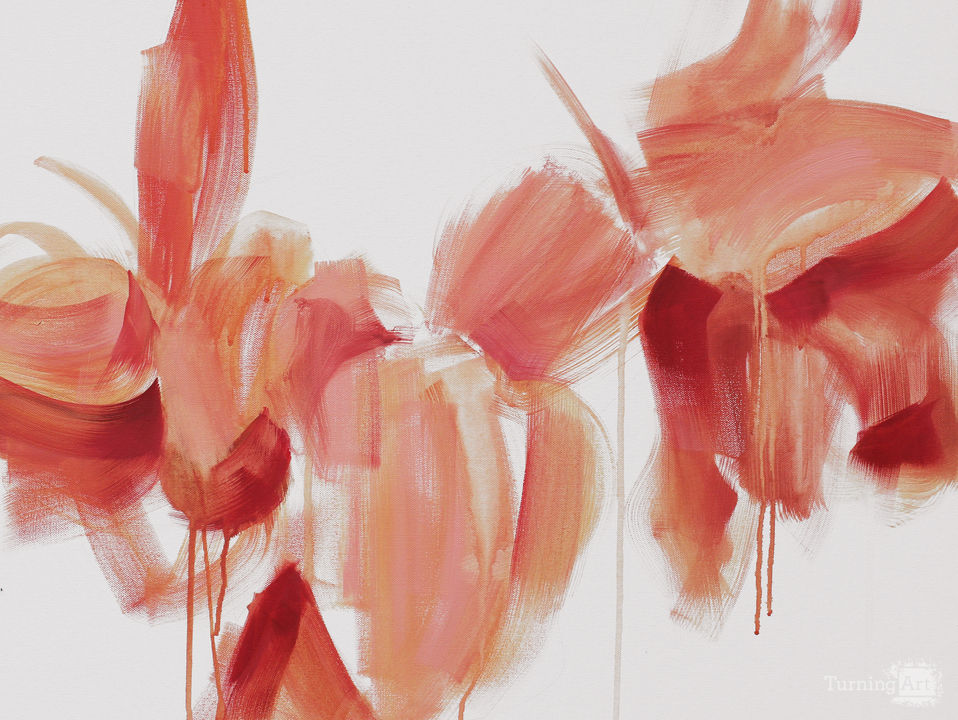 When you are looking for inspiration, what resources do you turn to?
I often use photographs of plants and other organic creatures as inspiration and a basis for my work. I also sometimes use 3D graphics as a pre-process for my physical artworks. I play with lights and 3d scans of real plants, ancient sculptures, leaves, flowers, soil, and stones in the viewport of Autodesk 3dsMAX to provide me with inspiration. Additionally, I follow environmental education and gardening social media accounts.
Walk us through a typical day in your studio. What is your routine? Has it changed in the past year?
I have a home-based office/studio where I do most of my work. My typical day is no different from anyone else's day. Art takes the same effort as everything else in our lives: you need to motivate yourself, then concentrate and then work, work, work! At the beginning of the day, I always try to create a relaxed and inspiring environment for myself - all kinds of teas, pleasant music, candles. Depending on my schedule, I will either work on previous sketches, transferring them to large-scale canvas, or work on generating ideas for new projects. As I am also a digital artist, I spend much time at my computer, modeling and rendering 3d objects, architecture, and interiors. When the weather allows and the sun is not blinding, I can also go outside and work on larger-scale artworks.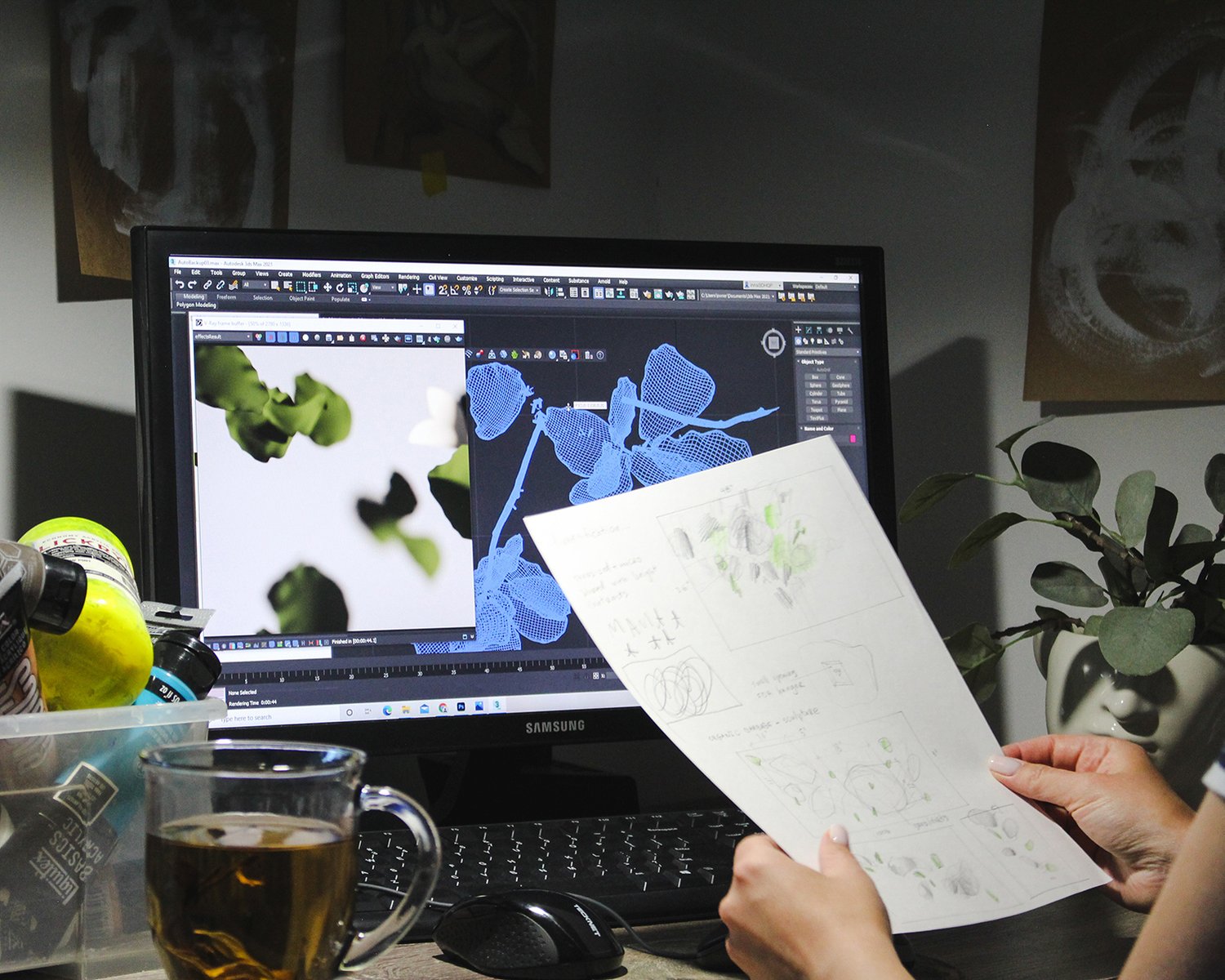 Finding the right rhythm to be productive in the studio can be a challenge, what advice do you have for staying productive and focused?
I think organizing your space is very important. I will start tidying up my studio and workplace, making it beautiful and then all of a sudden I'll find myself in this flow of neverending creativity. I also find that classical music really helps me focus.
What advice do you have for combating creative block?
I know everyone has a different approach but for me, different meditative practices really help. I am sure all the best ideas were born from silence and even boredom. Just give your brain time, don't feed it with information, don't entertain, don't force yourself to produce and you will be surprised. Additionally, different water experiences help me a lot - taking a shower or bath or swimming in a pool helps me break through that creative block. There is definitely a secret energy in water.
As an artist, how do you measure success? Can you recall a specific event in your career that made you feel successful?
I remember the first time a client sent me a picture of my artwork in their space - I think it was that hero moment. I definitely measure my success with people's feedback and interest. Being an artist with an architectural background, I really enjoy seeing my work in the physical environment where it will ultimately live!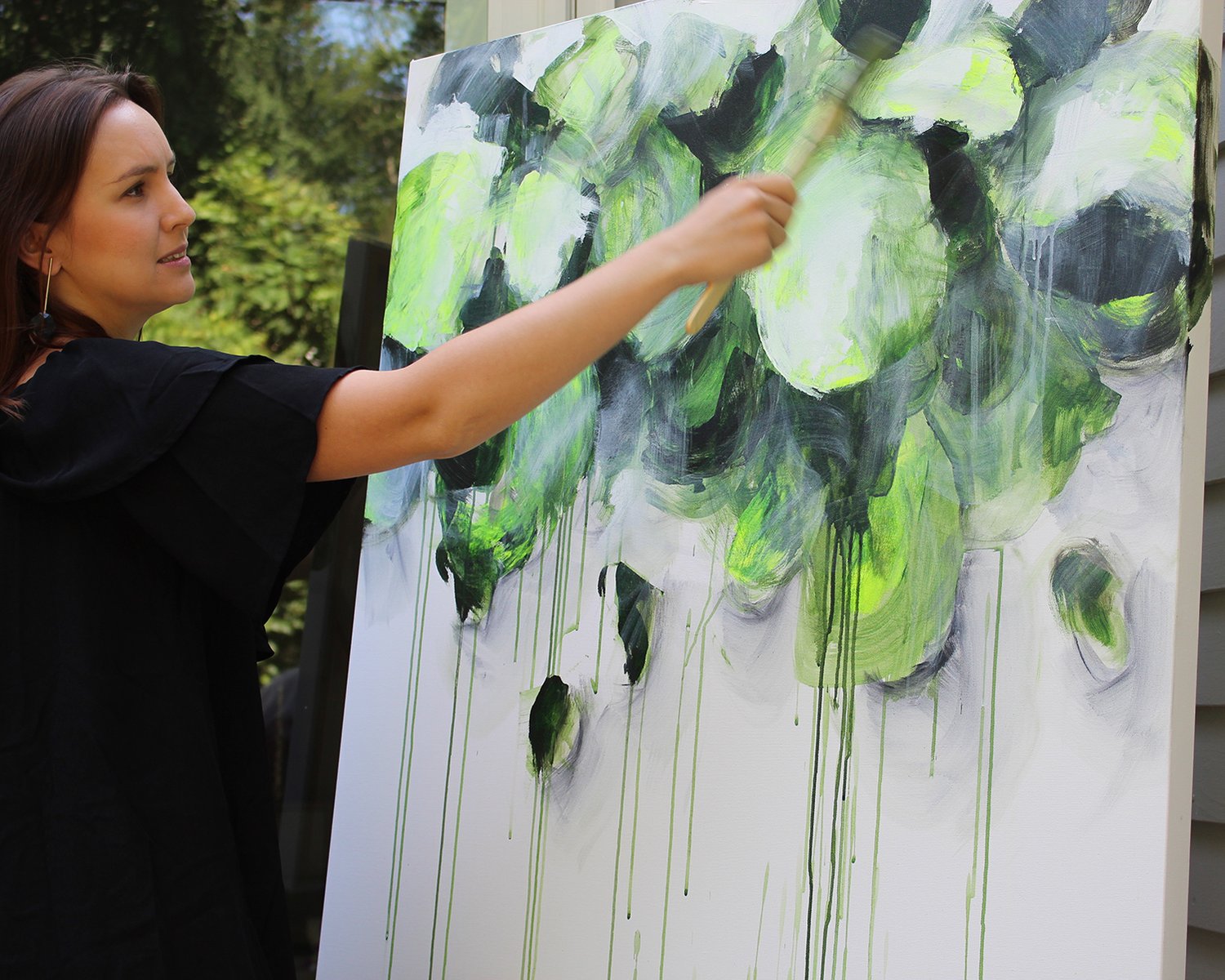 How do you see the art market changing? Where you do see yourself in this transition?
With the advent of the Internet and social media, art is becoming more accessible to all people and these new digital mediums provide an excellent platform for promoting young talents. Art is now easier to find and easier to showcase. I believe that you cannot go unnoticed if you are doing something really worthwhile. The other development I am pretty excited about is that visual art is getting a newfound exposure in the digital realm. I am very fond of this direction that creates a symbiosis of old and new technology.
What advice do you have for artists who are beginning to build their careers? Have there been any habits or strategies that you have adopted that you feel have created more opportunities or visibility for your work?
Don't be afraid to change your field, experimenting with different media, themes - that's the only way to find yourself in such a rapidly changing world. Keep learning in different directions. Develop your soul and brain. But also, try to combine skills you already have and you will find your own unique technique and approach.
Do you consider yourself, and all artists, to be entrepreneurs? Why or why not?
I think artists at all times, and now even more than ever, are entrepreneurs. To be a full-time artist your artworks need to consistently find a home and you need to build connections and resources to keep your practice growing. This fact requires dedication and work. Also, I think the nature of an artist career is basically creating your own personal brand, to gain interest you need to be different and unique, a fact that also brings art closer to business.
Failure is an inevitable part of success in any field. Do you have advice for overcoming setbacks?
Sometimes you just need to step back and give yourself some time. At this moment of "failure" it is better to turn your attention to something else, to family, nature, books. Step back a little, and most likely your failure will not seem so terrible to you, but just a part of your path. Failure can even be important, it corrects your way and makes you wiser.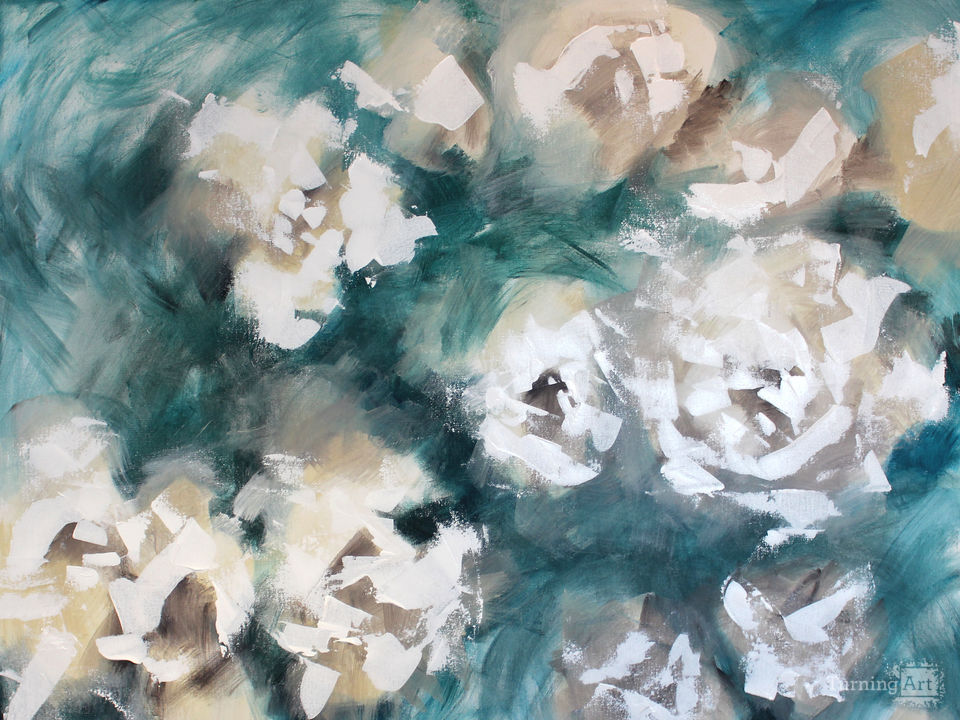 What sparked your interest in partnering with TurningArt?
I really like how TurningArt collaborates with designers and architectural firms. The approach is a little bit different and more open compared to traditional art consulting, for both artists and clients. I also appreciate how friendly and responsible the staff in TurningArt is, despite the fact that I am still new here, I always feel this support and it motivates me to work more.
What does having your artwork in the workplace and other commercial or public spaces mean to you?
As I am related to the design and architecture world, I just can't say enough how happy I am seeing my artworks living in cool, fresh, loved spaces. It feels wonderful to be a part of a bigger process that is aimed at giving people a special feeling and experience.
To see more featured TurningArtists, return to our blog. To get Inna Geyyer's art in your space, set up a free consultation with an Art Advisor here!