Once a fiction writer, TurningArtist Lisa Eisenbrey took a circuitous path to becoming a professional artist. In an MFA program in New York City for creative writing, Lisa spent a lot of her time in art museums across the city where she got more exposure to the language of visual arts.
Somewhere along the way, at a time when she was frustrated with writing, Lisa's creative impulses switched over to telling stories through collage, as opposed to text. Removing elements of printed materials from their original context and rearranging them into new scenes, Lisa now creates minimalistic collages with a healthy appreciation for the absurd. She tends to leave her collages somewhat ambiguous so viewers will have their own interpretations of the depicted story.
Can you tell us about your artistic process?
I collect books and magazines from estate sales, thrift stores, etc. Then I'll flip through them until I find an image that grabs me. That image is usually the origin of something. Then I'll keep looking to find other elements that "go" with it and build it up.
Because I work totally analog – just found material, scissors, and glue – the material almost entirely dictates my work. I can't get too invested in any particular idea due to this fact. I might think a piece would be great if there were just, say, an octopus in it. Finding an octopus, let alone an octopus that is the right scale and tone, can be frustrating at best and likely impossible. I have to keep looking through material, trying different things, arranging and re-arranging until something clicks. It's like putting together a jigsaw puzzle without a guide.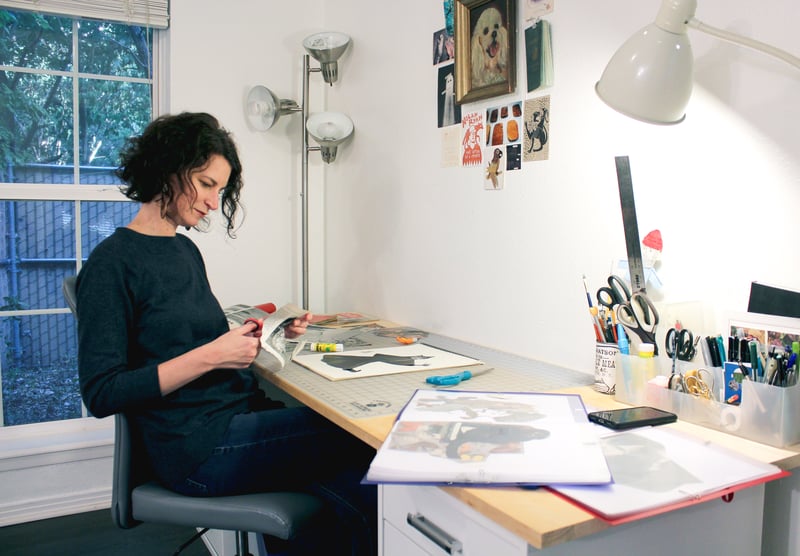 When looking for inspiration, what resources do you turn to?
Inspiration can come from anywhere. Lately, I've been inspired by Arabic calligraphy, undeciphered languages from the Bronze Age, prehistoric cave symbols, cymatics, magnifications of viruses, and all too often these days, current events.
Walk us through a typical day in your studio. What is your routine?
Sunday mornings are my favorite time to spend in the studio. I'll often have music or a podcast on. I think having my mind partly on that can help me get out of my own head and work more instinctually.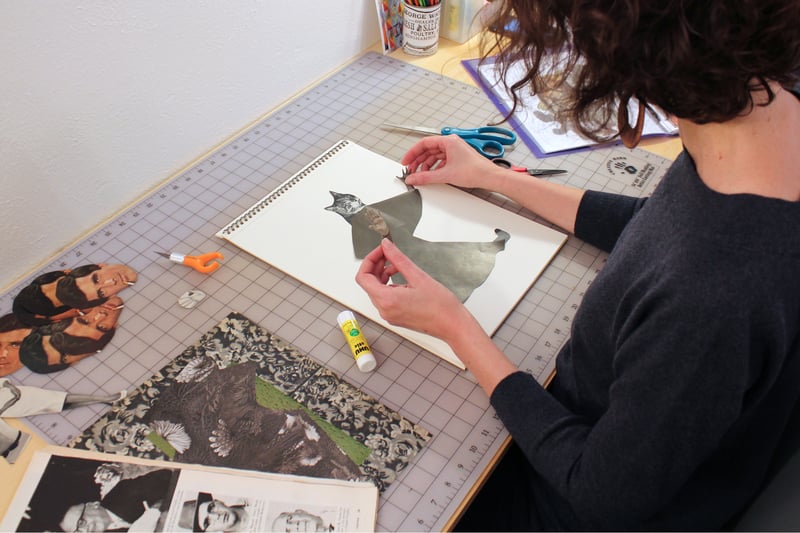 For emerging artists, finding the right rhythm to be productive in the studio can be a challenge, what advice do you have for staying productive and focused?
You just have to get in there and do the work. I think it helps to not go into the studio every time with the expectation that you're going to end up with something that you're happy with. Free yourself from that pressure and allow yourself to play and experiment.
What is your advice for combating creative block?
If you've been stuck for a while, it may be time to stop trying to force it. Take a break. Go somewhere you haven't been before. Spend some time exploring the work of artists who work in media completely different from your own. A change of scenery and perspective can spark something.
As an artist, how do you measure your success?
Someone connecting with my work is really success to me. I love hearing the different interpretations and backstories that people come up with for a piece. If I've fired up someone else's imagination, I've done my job.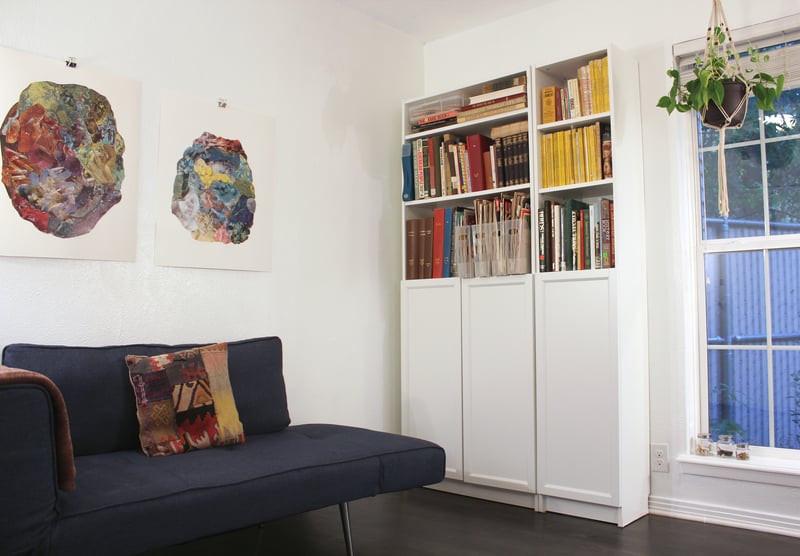 How do you see the art market changing? Where you do see yourself in this transition?
With all the online platforms, artists certainly have more opportunity than ever before to get their work seen, which can lead to opportunities beyond the traditional gallery. Having my work online has in one way or another led to gallery shows, art fairs, publications, direct sales, and even having my work in an art truck parked outside a college football game (true story).
Failure is an inevitable part of success in any field. Do you have advice for overcoming setbacks?
I am prone to a good wallow after a setback. It's human nature. Allow it for a while, and then move on.
There is some consolation in knowing it happens to everyone. F. Scott Fitzgerald pinned 122 rejection letters over his desk while writing This Side of Paradise. Albert Einstein failed a school entrance exam. It's best not to dwell on the failure stories of visual artists though – it's a history replete with people's work being appreciated only after they're dead. Kind of a downer.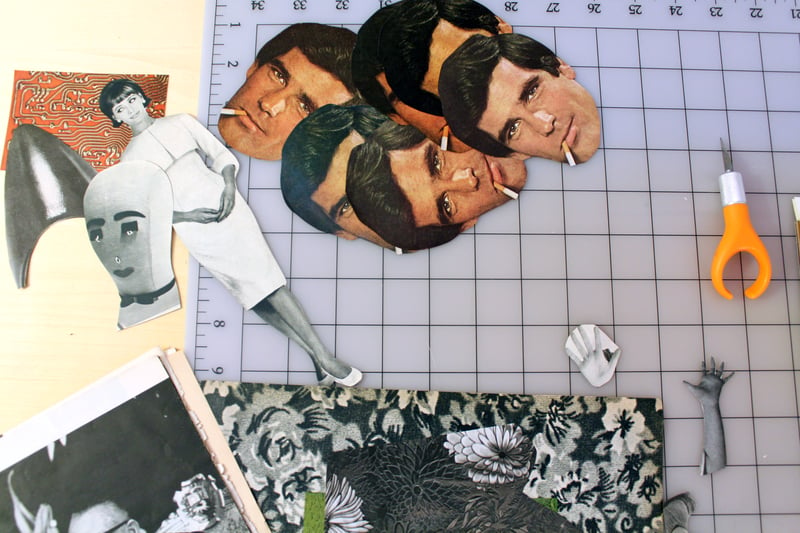 What sparked your interest in partnering with TurningArt?
TurningArt's work curating for commercial clients is a big draw for me. Most offices I've known have been utterly devoid of artwork. Either the walls are completely bare or display only company-related posters and paraphernalia. At most, there might be what I like to call "motel art" – something mass-produced and innocuous.
I truly appreciate TurningArt's clients for injecting some soul into the workplace by displaying artists' work. There was a study on working environments that found having art on the walls boosted employees' productivity, lowered stress and increased wellbeing.
What does having your artwork in the workplace and other commercial or public spaces mean to you?
I think that there is something very powerful that happens when you come across things that are pleasantly unexpected. It can completely change your mood or perspective and put you in a totally different headspace.
Since my work is about taking things out of their original context and putting them into unexpected new environments, I love that this same idea is in play when my work is on display in an office or public space – it's not something people are necessarily expecting to see when they're going about their daily business. Hopefully it will give them a moment to reflect and perhaps be an inspiration.
To see more featured TurningArtists, return to our blog. To get Lisa Eisenbrey's art in your space, set up a free consultation with an Art Advisor here!