In her studio, Lorna Ritz places her oil paints onto the canvas and then scrapes away what doesn't work with a pallet knife. Nothing scraped gets discarded. Instead, she combines the used paints into a mud color, using additional colors to either warm up or cool down the temperature range. These color relationships are then added back to the work, creating volume that becomes the composition of her paintings.
Can you tell us about your process?
It takes time in deep concentration without interruption to allow one painting to bring about the next one. I always have to find my way into a new painting this way; allowing the paint to guide me through. I look for spatial relationships right away; how different colors create shapes and volume on the canvas. Once ideas start connecting, the painting becomes a dialogue between my ideas - a call and response that tells my story. The story of my most passionate realities, the story beneath ordinary everyday life.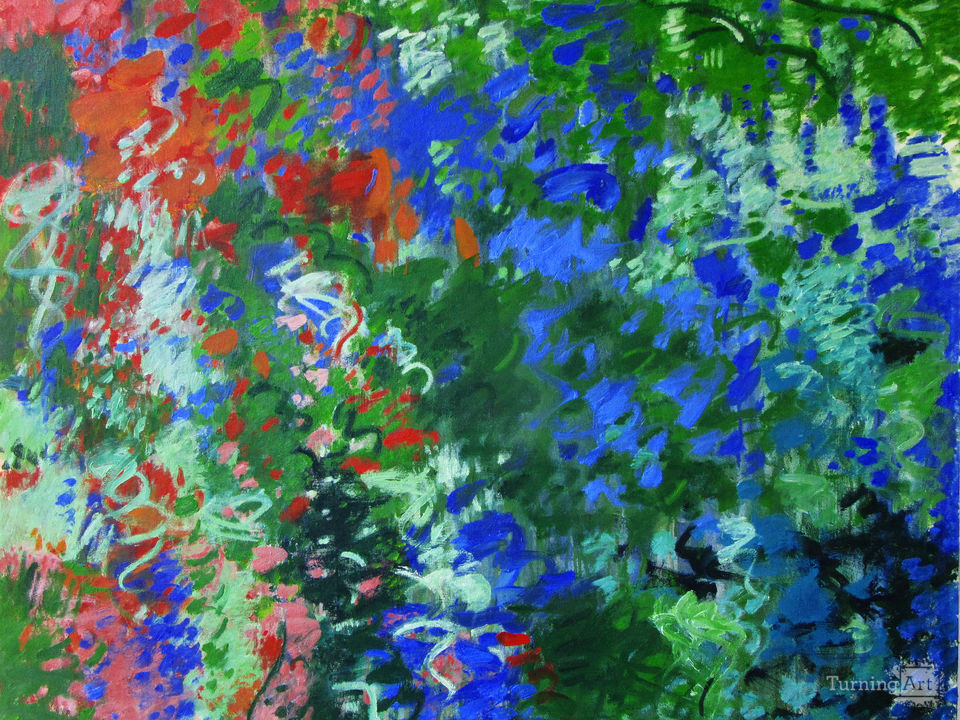 "Through the Trees to the Mountains" 38 X 42" oil on canvas, 2021
Can you tell us about your journey to becoming a professional artist?
For me it was never about talent, it was always about curiosity and exploration. My mother enrolled me in Art Museum classes when I was six because I was always drawing. Since then, I have just been making art, building up from one painting to the next, until painting became a way of life.
When you are looking for inspiration, what resources do you turn to?
The constantly changing light and changing seasons inspire me. My art books are my best friends which I look to for company at night. Painting breeds a solitary life, and I have been especially reclusive all during the pandemic, which has been excellent for my painting progress. No stress, no need to achieve, no need to be successful, no need to be anywhere but inside the painting.
Walk us through a typical day in your studio. What is your routine?
When I awaken, the first thing I do is jot down the thoughts and feelings I am currently experiencing or the faint memories from a dream. Writing these down will often bring me insights and set my emotions for the day. Later, when I stand in front of the canvas, I have no words left, only the color in front of me exists. This becomes a meditation, as I stand motionless, waiting for the intention that will tell my hands when to pick up the paint brushes, what colors to mix, and how to apply them. I do not get in the way: I listen, trust have faith, and wait until this happens. I stand motionless for a long time, so I am not pushing at the painting; rather, it is telling my hands how to move. Every day brings a different feeling; I will spend the day searching for it in color.
In early June the earth becomes a pale, alive green, then a rich emerald green in mid-summer, then the green gets tired and dulls in late August, (when the angle of the sun becomes sharper, making everything look high contrast). After painting all day, I then walk 2-3 miles at sunset, 'to look out.' I continue to see the painting in all its detail even while it is no longer in front of me, as I look out, fodder for the next day.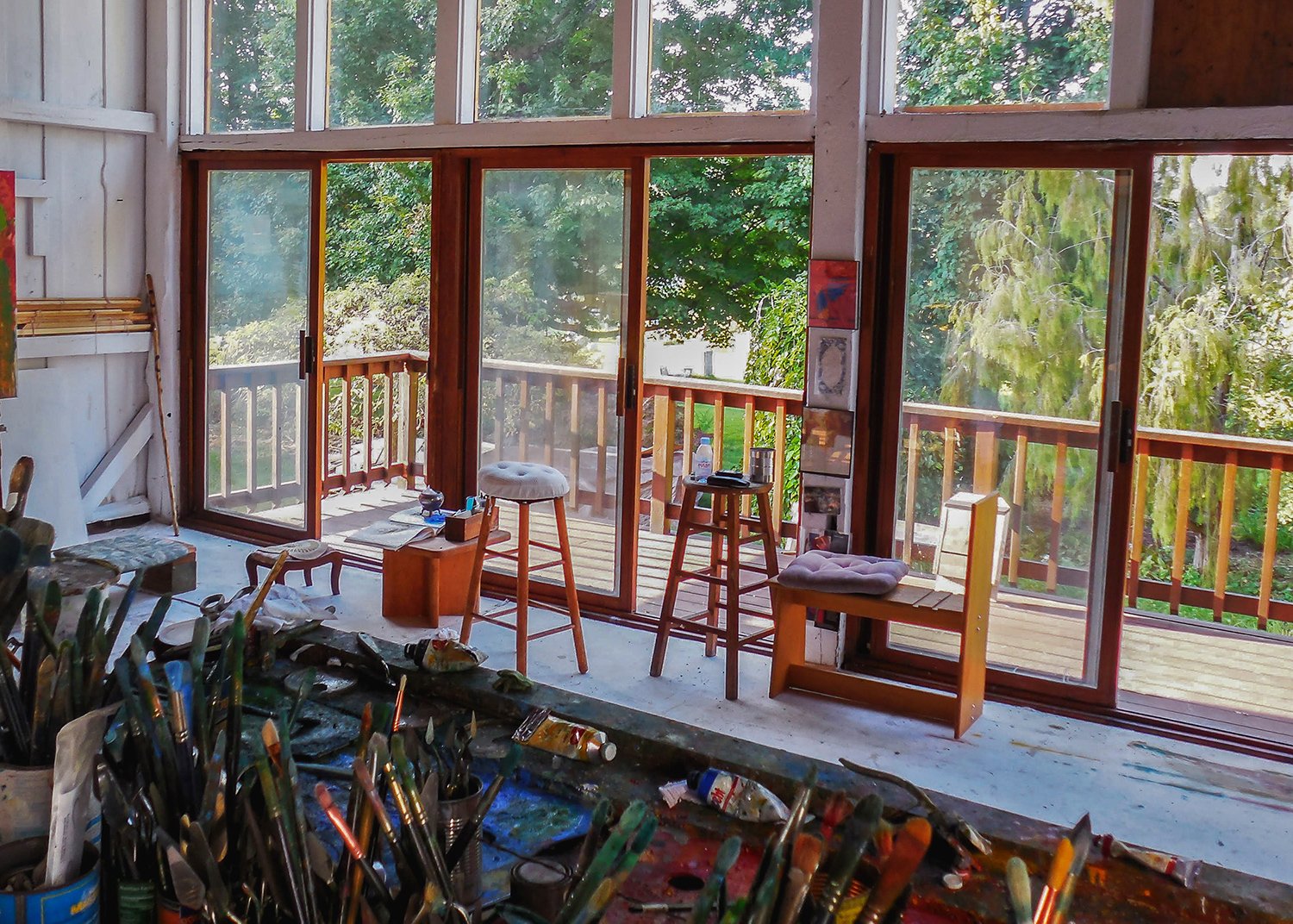 Finding the right rhythm to be productive in the studio can be a challenge, what advice do you have for staying productive and focused?
This question has everything to do with inner faith. I seek something intangible, which may or may not reveal itself that day. It's the pursuit that interests me. Its form, never static, keeps changing as I go after it. Being productive in the studio has to do with the willingness to be lost, to search, uncover things, and stay the course day after day; thus, a lifetime spent. I used to seek perfection, but having let that need go, I am enjoying the painting process so much more, and I'm creating better works because of it.
What advice do you have for combating creative block?
Knowing when not to paint because there is outside interference with the internal process I have cultivated is an art form unto itself. I can only paint when I am in a space where I feel ideas can flow.
As an artist, how do you measure success? Can you recall a specific event in your career that made you feel successful?
The only thing that makes me feel like my life has meaning is when one of my paintings evolves out of the one before it. No grant, no accolade, no gallery has as much weight for me as that, (though I would like those things also). I also get a lot of satisfaction teaching; when I see a student go from a creative block to a revelation I get very happy.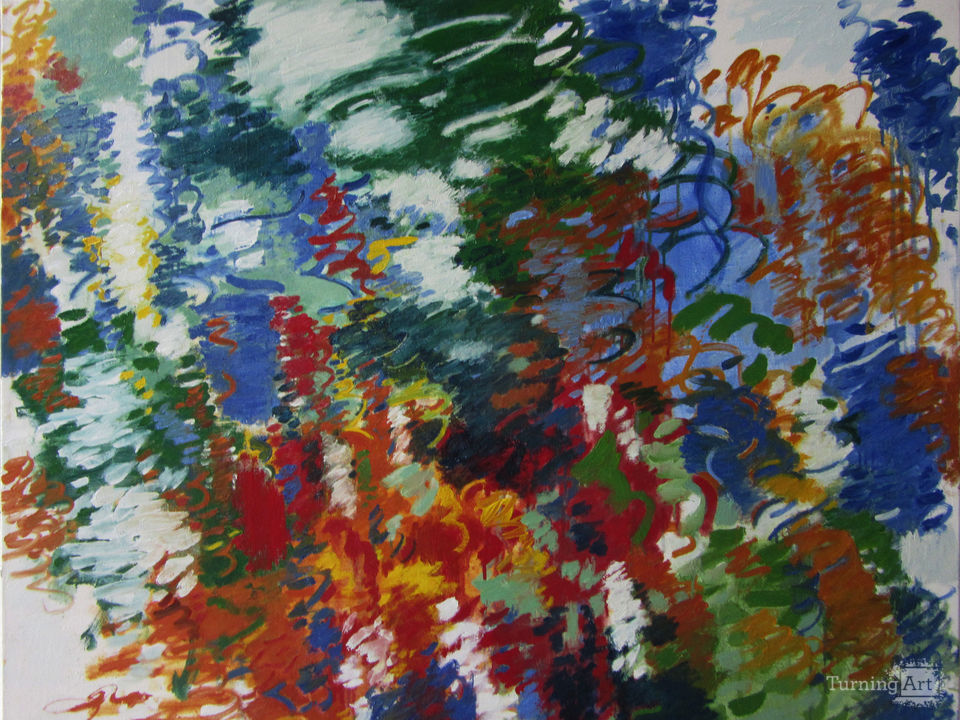 "The Spaciousness of Solitude" 38 X 48" oil on canvas, 2020
How do you see the art market changing? Where you do see yourself in this transition?
I don't, and it doesn't matter that I don't fit in with the art world.
What advice do you have for artists who are beginning to build their careers?
Never stop believing in yourself, be true to yourself with your creative search, be willing to search, and simultaneously be lost for a long time, but just keep doing what you are doing. Your body will know when you are progressing before you do. Trust your instincts. Study a lot. Know the artists who came before you, (not just their work, but their lives and their paintings), and be expressive of the times in which you now live, which is where you will find your most expressive self.
Do you consider yourself, and all artists, to be entrepreneurs? Why or why not?
No one is doing what I am doing, but, yes, one can say that about all artists.
Failure is an inevitable part of success in any field. Do you have advice for overcoming setbacks?
They make you stronger. You are not a real artist until you get boatloads of rejections. Another type of failure is the painting not working. Decades ago I called my mother almost hysterical. I had just scraped 2 months' worth of all that time and oil paint off the canvas. Her words changed my attitude. She said, "Oh, now you'll get it."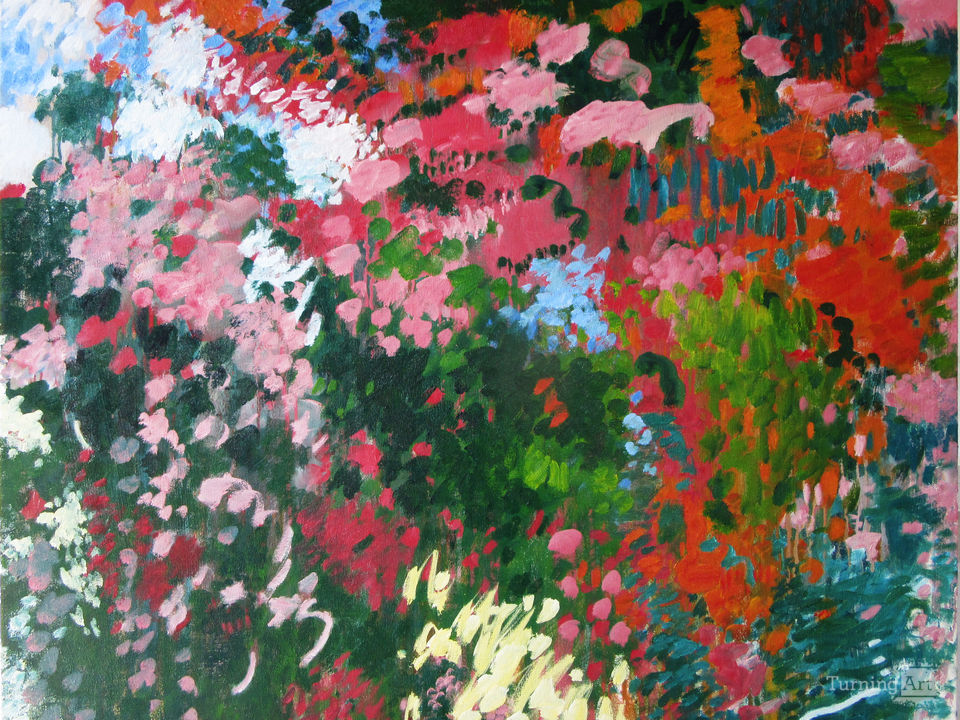 "Hello, Hannah" 36 X 44" oil on canvas, 2021
What sparked your interest in partnering with TurningArt?
TurningArt connects us as artists. It has always had such a good feel to it; like I am home when I open the website. It is so painter friendly, sophisticated, and qualitative. Other companies feel more commercial but TurningArt wants to see paintings placed in all appropriate settings.
What does having your artwork in the workplace and other commercial or public spaces mean to you?
It is important to me that my paintings are out in the world being appreciated. I have seen people look at my paintings and say, "I don't know how to see what you are doing," walk away, and then turn around and come back, drawn right back into that painting, saying, 'the more I look, the more I see.' And then we have a 'seeing-discussion.' A composer once asked me to paint one of his compositions, but after listening to his CD, I told him, "I can't paint that fast!' and then he decided to do a composition of one of my new paintings. He recently told me he studied it so much that he now experiences my painting so much more. The paintings take a lot of time to paint, so, I always hope the viewer takes the proper time to experience the painting.
To see more featured TurningArtists, return to our blog. To get Lorna's art in your space, set up a free consultation with an Art Advisor here!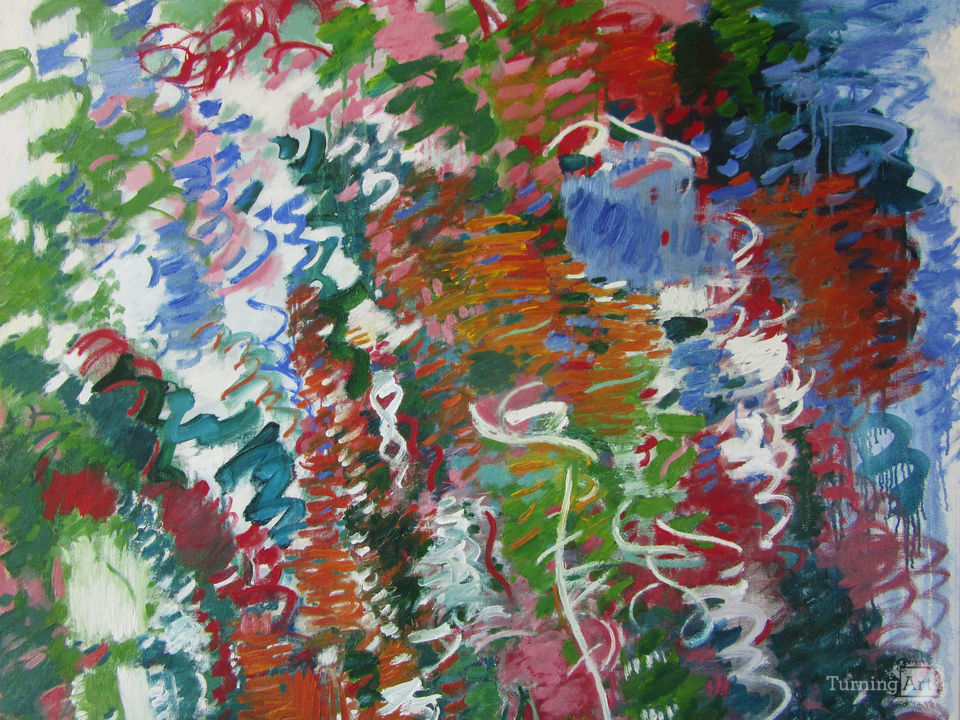 "Peonies" 36 X 42" oil on canvas 2020