With her immersion in black and art history, Turning Artist Melody Boone creates abstracted narratives in an effort to dispel the notion of race as a label. Her work is based in identity and self-portraiture. It investigates her family history, the black family unit, and the relationships within these units within a variety of mixed media series.
As her work continues to develop, Boone maintains the use of her "home" as a source of inspiration. A place where she can gain a deeper understanding of herself and continue to investigate her family history.
Can you tell us about your self-portrait series?
The silhouette, the profile, the portrait have all become the iconography for which I use as a representation of myself, to communicate issues of race, and to deal with the anxieties faced and dealt with as a person of color within a seemingly segregated art world. I find the work to be an assertion of myself within the "white cube" of the gallery space. I am in a sense making a caricature of myself, highlighting my most ethnically recognizable features into a visual pun.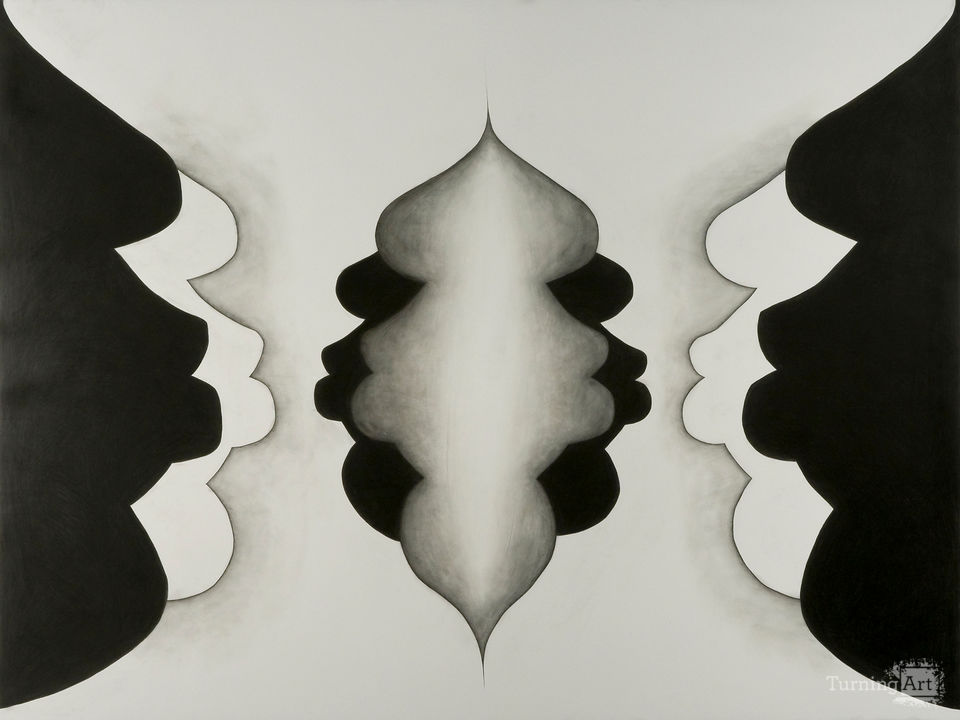 Can you tell us about your journey to becoming a professional artist?
I grew up in the suburbs of Hampton Roads, Virginia as a quiet, shy child. This led me to be intrinsically introspective and naturally creative. I loved to draw, make things, and read. It wasn't until high school that I realized I really enjoyed making art and had a certain artistic skillset. Right after high school, I studied Painting and Printmaking at Virginia Commonwealth University. Afterward, I began to think about furthering my education, and future opportunities in the arts, so I decided to pursue an MFA at Pratt Institute in New York, studying Painting and Drawing. Since then, I have taught private school and college art classes. My work has been exhibited in Virginia, New York, and New Jersey and I have been awarded various arts fellowships and residencies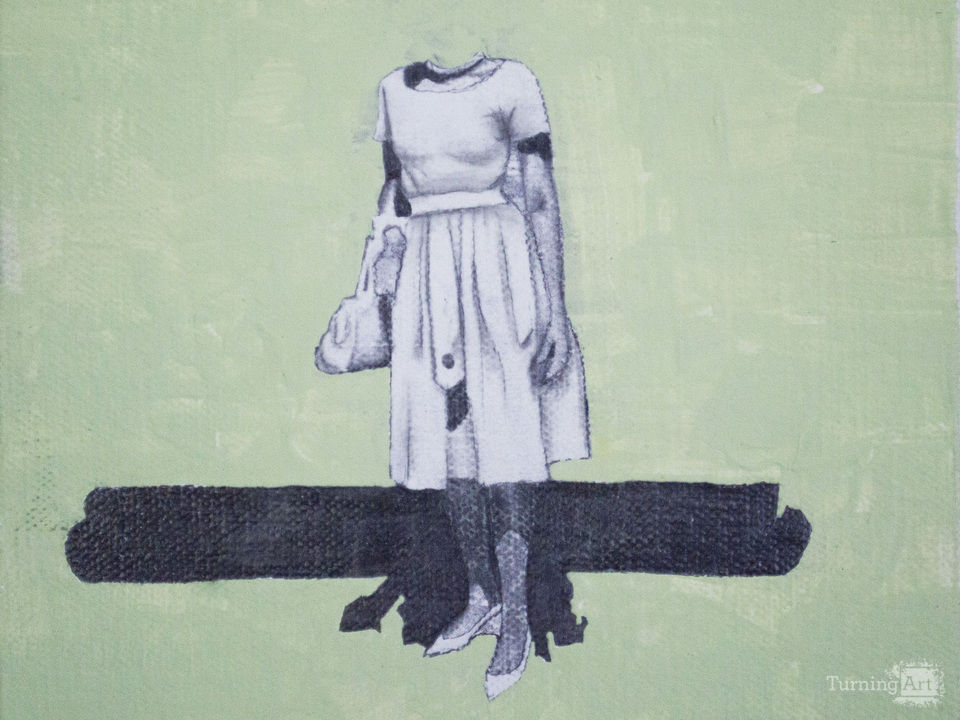 Can you tell us about your process?
I tend to work on several series at once. Right now I am working on a series of three- dimensional mixed media paintings. These pieces require lots of layering of paint and other materials to achieve a particular surface. Since each layer requires drying time, I often use that time to either work on a different series of work, prep new surfaces, organize materials, make lists, or do some journaling.
Sometimes just being in my studio, thinking, looking at work in progress or finished pieces helps with my process of figuring out what to do next. I often find that one image or series lends itself to the next and they speak to one another. I just have to give myself time, be patient, and listen to what they have to say.
When you are looking for inspiration, what resources do you turn to?
I really love Simone Leigh, Kara Walker, Senga Nengudi, and Bisa Butler. Otherwise, I'm usually looking through my collection of old family photos. I am also currently working on a family tree. The found information often creates questions and conversation within my family, a fact that sparks my artistic inspiration. And then there is Instagram; I'm always finding new artists to follow for inspiration and enjoy looking at their profiles to see who inspires them.
Walk us through a typical day in your studio. What is your routine? Has it changed with COVID-19?
Because I teach art full-time, studio time is precious. I get in as much as possible during the week and especially on the weekends. This year has definitely been different in terms of routine because of COVID. We have occasionally been teaching remotely since COVID hit and this has allowed me to not only teach from my home studio but get in more traditional art practice with my students. Due to this fact, every day feels completely different. I may be working from home and be able to work on a piece in between classes, or I may have to wait until I get home after teaching to work on said piece. I must say that I have been grateful for the extra time, especially since I was supposed to be in a group show in NYC this spring. Although I am disappointed by its postponement, this has allowed me more time to finish work that was already in progress.
What advice do you have for combating creative block?
Sometimes you need time and space away from your studio to be able to create like you want or need to. I think a creative block is our body's way of telling us to take a break. You might need to take a day or two away from your studio to be able to come back refreshed and be ready to work again. My advice, don't combat it, embrace it, and see what happens.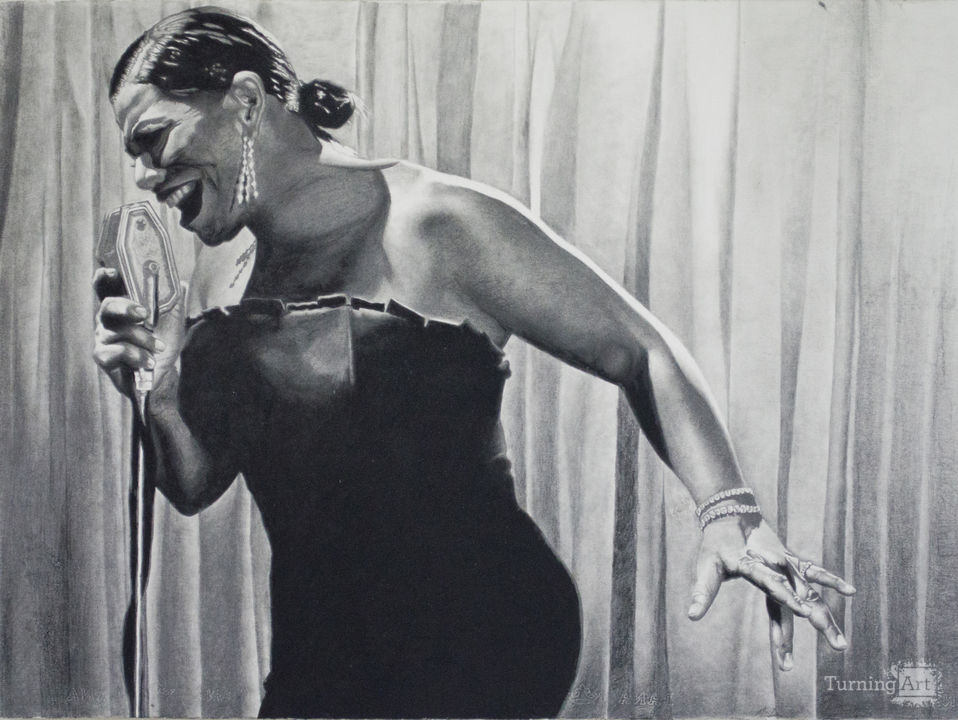 As an artist, how do you measure your success? Can you recall a specific event in your career that made you feel successful?
I felt particularly successful at my graduate thesis show at Pratt Institute. To have completed a large body of work and to have shared it with my peers, teachers, friends, and family was an incredible accomplishment.
I don't necessarily think that one thing makes you successful, especially for artists. Success is measured in terms of how you feel and what your intentions are for your art practice, your business, or your overall aspirations.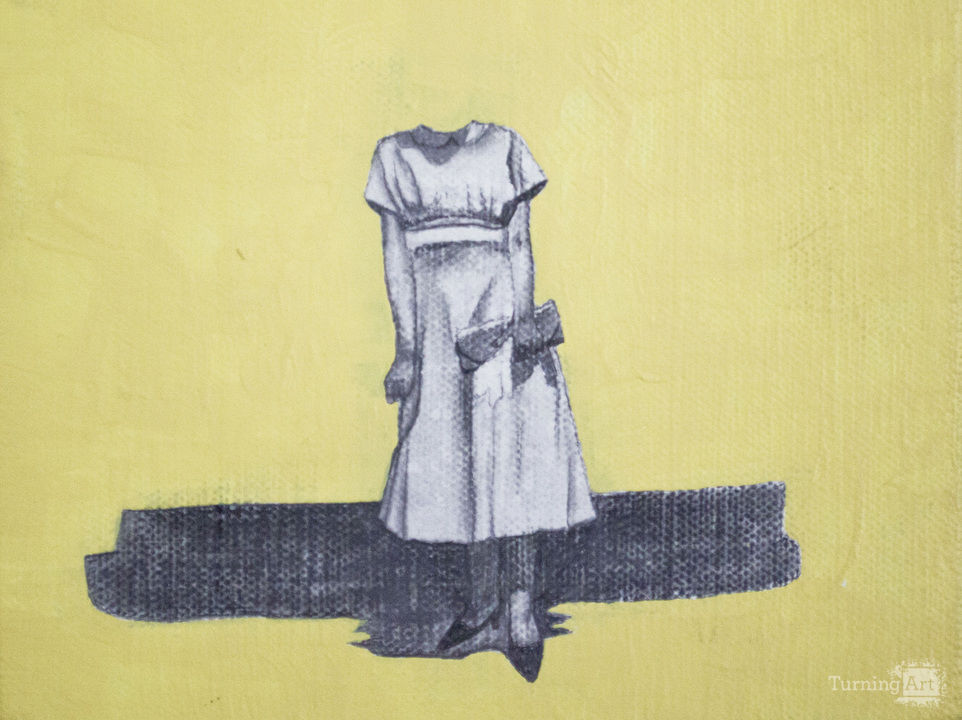 How do you see the art market changing? Where you do see yourself in this transition?
Art and artists are easier to access because of the shift to virtual. I think artists are taking more chances, creating space for new opportunities and taking advantage of remote opportunities.
I'm not sure where I see myself in this transition, I'm just happy to be along for the ride. I will say that I have had some interesting zoom studio visits.
What advice do you have for artists who are beginning to build their careers? Have there been any habits or strategies that you have adopted that you feel have created more opportunities or visibility for your work?
Be persistent with your art practice. Always have or make some space to make your art, and try to set aside time each day to do something creative.
In terms of strategies, I have learned to do research ahead of time for any residencies, fellowships, or anything else that I want to apply for. I attempt to keep track of the deadlines so I can have my applications ready. I also make sure to apply for residencies that occur during the summer months, as these work best with my teaching schedule ensuring that I make the most from my time off.
Do you consider yourself, and all artists, to be entrepreneurs? Why or why not?
There are so many ways and entry points into this career path that even if you may not think of yourself as such or use that word specifically, you have to at least have an entrepreneurial spirit to be an artist. I think that artist are natural entrepreneurs and I definitely consider myself one.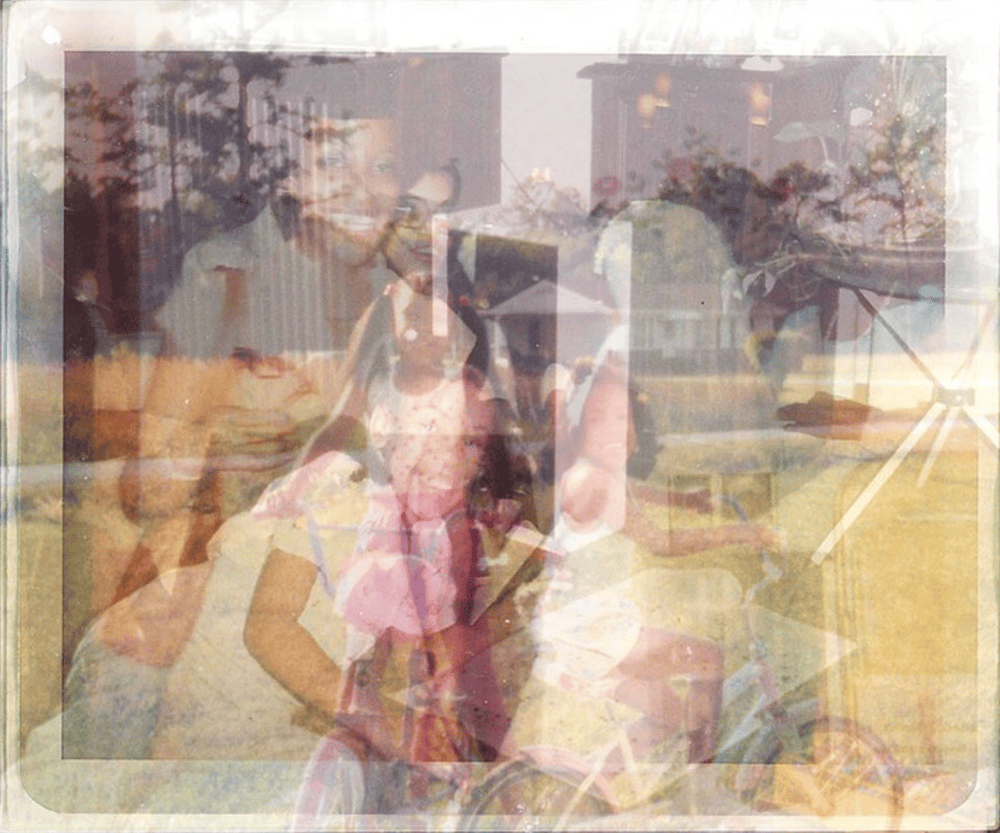 Failure is an inevitable part of success in any field. Do you have advice for overcoming setbacks?
Failure is not something to be afraid of but something that you should continually look to learn and grow from. It is inevitable, especially as an artist. I think it's part of the process of becoming a better artist. It builds endurance.
What sparked your interest in partnering with TurningArt?
I think it is important to be open to many different kinds of art opportunities. I was grateful that TurningArt gave me the ability to share my work on an online platform separate from my personal website.
What does having your artwork in the workplace and other commercial or public spaces mean to you?
I like being able to share my images and visual stories with as many people as possible and this was a great opportunity for me to do so.
To see more featured TurningArtists, return to our blog. To get Melody Boone's art in your space, set up a free consultation with an Art Advisor here!