TurningArtist Pauline Galiana works simultaneously on distinct bodies of work, from collages to paintings, ephemeral installations to small-scale sculptures. For the most part, her work addresses the broad theme of deconstruction versus reconstruction. Pauline creates her masterful works through the obsessive and meditative processes of applying certain materials to grids: each body of work is meticulously planned and executed, so that even the familiar motions of looping or sticking or sewing paper become, like the media she uses, transformative.
We interviewed Pauline to learn more about why she creates the art she does and how her practice has changed during the pandemic.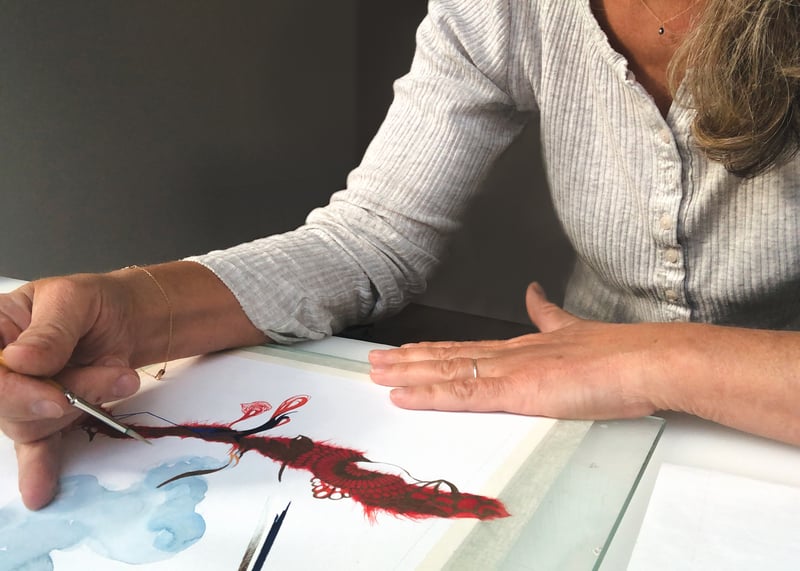 Can you tell us about your journey to becoming a professional artist?
I can't remember a time I was not observing my surroundings, drawing, and making things. I always channeled my energy and self-expression. Playing dolls wasn't satisfactory to me; drawing, collecting, and making was. I developed an acute sense of observation, which, I think, is vital for being an artist, in addition to a built-in desire to make. However, I remember making the categorical decision, early in my school education, of not becoming a fine artist. After graduating, I had to support myself, and graphic arts in the active cultural communication area in France gave me a way to work right away and happily. When I took a sabbatical after ten years of intense and prolific activities of visual art direction for cultural institutions and moved to New York, I let my "artistic soul" out of the cage. After a few months of observing my new environment, I pulled out my gouache painting kit that I had kept from art school. And that was it.
Can you tell us about your process?
It's a lot of work! By way of example, in the Shredded Series, I use an especially laborious process, of many levels of paper selection, of shredding and re-cutting, and of looping the paper strips individually before constructing a collage. I build meaning forensically out of my discarded documents and failed artworks. This series is not a mere statement about recycling. I grounded this body of work in the principle that the resilience of the human mind seems to always patch, to rebuild, to dig meaning and shapes out of entropy – my process is to dig deep and patiently into that kind of principle, and not get impatient with how or when results develop.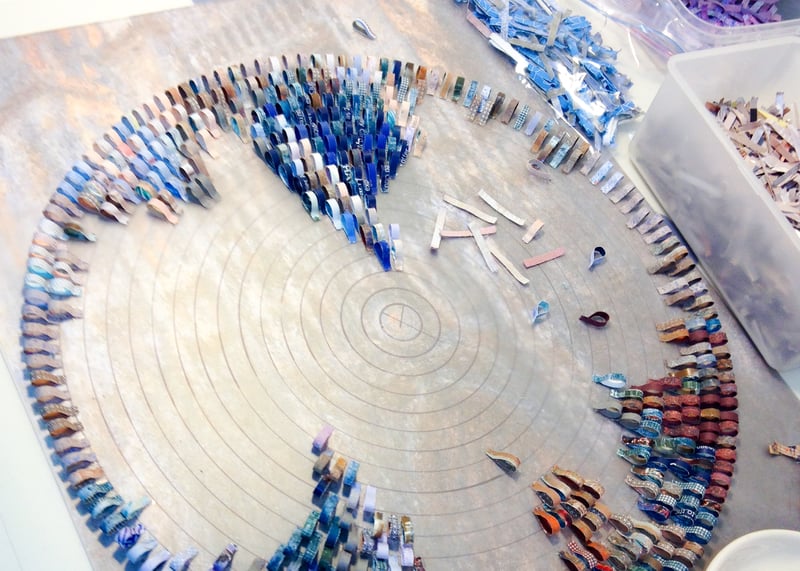 When you are looking for inspiration, what resources do you turn to?
It varies. Sometimes I need to be in a very silent environment to be able to patch my thoughts together and connect with my creative state of mind. Sometimes I have to expose myself to reading about and seeing art. Sometimes having a conversation with another artist will help catalyze my thoughts. Other times specific information in the news will spark an idea.
Walk us through a typical day in your studio. What is your routine? Has it changed with COVID-19?
I don't think I have a predictable routine. Some days I need a type of warm-up before doing creative work. In that case, I'll clean up my workspace or do any kind of art-related administrative chores. Some other days, I'll walk straight to my studio and work flows out of my hands right away.
COVID-19? Now, I'm tougher on myself about making art. Not being able to practice my day job, technically, I have all the time needed to accomplish my projects. In fact, I feel that I do not have the time to waste time. Having the time and not having the right set of mind is challenging. The sadness and anxiety related to the pandemic bleed into my work practice. Therefore I need to put much more energy into ignoring the news cycle. To prevent myself from drifting into a haze of anxiety, I go to my work table first thing in the morning. Seeing the work-in-progress from the day before gives me a solid anchor into the new day. I have established different working tasks: artworks to be finished and archived, cleaning up of computer files, updating art inventories, other administrative chores, new art, and taking notes for future projects. Later in the day, I tackle the house chores. It gives me a sense of balance.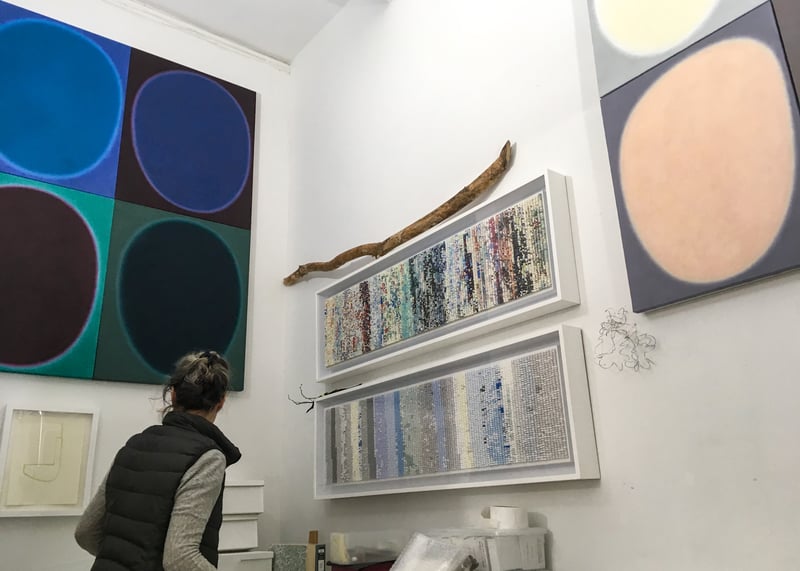 What is your advice for combating creative block?
Be both patient and stubborn! I always work simultaneously on different series, and I keep it out on the working table or the easel until it's finished. When I get stuck on a piece, I can turn around, get a cup of tea, or jump to another work waiting to be finalized.
As an artist, how do you measure your success?
Measuring success depends on your values. I feel I have succeeded when I get positive feedback from someone I highly value. I feel that I have succeeded when the work seems to be walking away from me like a child ready to live on his/her own.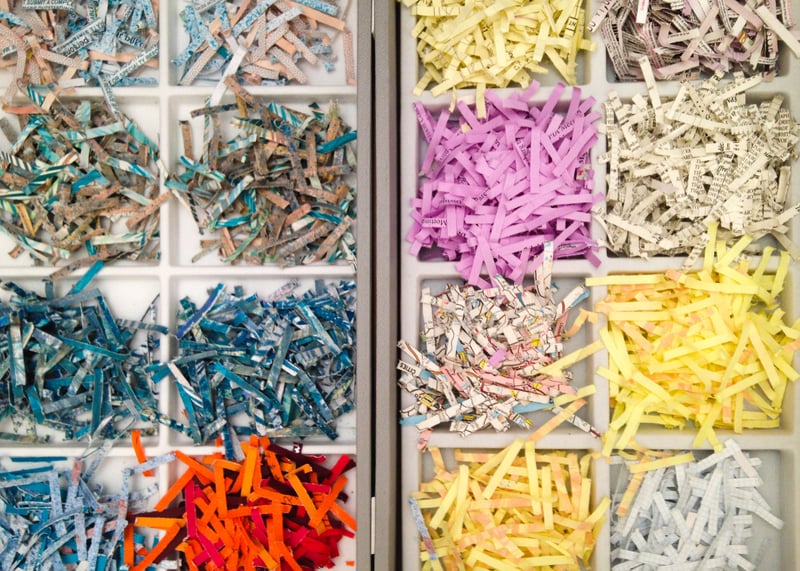 How do you see the art market changing? Where you do see yourself in this transition?
With COVID, we are going to see an acceleration of the disappearance of smaller galleries and their vital programs. The economics and buying patterns of collectors will also change. But that's been happening for a while. The online art market is thriving. Social media is another way to access a broader audience. The art gallery is still needed for real broad access to work in the most meaningful, in-person sense. Where else can you walk free and see art in person?
Like all artists, I am focusing on what makes my work true and vital — that's not influenced by the changes in the way art is displayed or collected.
What advice do you have for artists who are beginning to build their careers? Have there been any habits or strategies that you have adopted that you feel have created more opportunities or visibility for your work?
Persist, and don't worry too much about recognition. Art making is a long path; it's a process in itself.
Some artists are better than others regarding promoting their work. If it's not your forte, get part-time help from an art studio assistant and collaborate with an art consultant like TurningArt! To relieve the pressure of making an income as a fine artist, it's recommended to develop a second activity. That way the artist can explore freely all sort of expressions and media, and on his/her own timeline.
Do you consider yourself, and all artists, to be entrepreneurs?
Entrepreneurship involves self-direction, self-sufficiency, and drive — all, as you suggest, are characteristics of artists. What it takes to work in a studio every day — that collection of motivations, of a need to express, is most certainly entrepreneurial.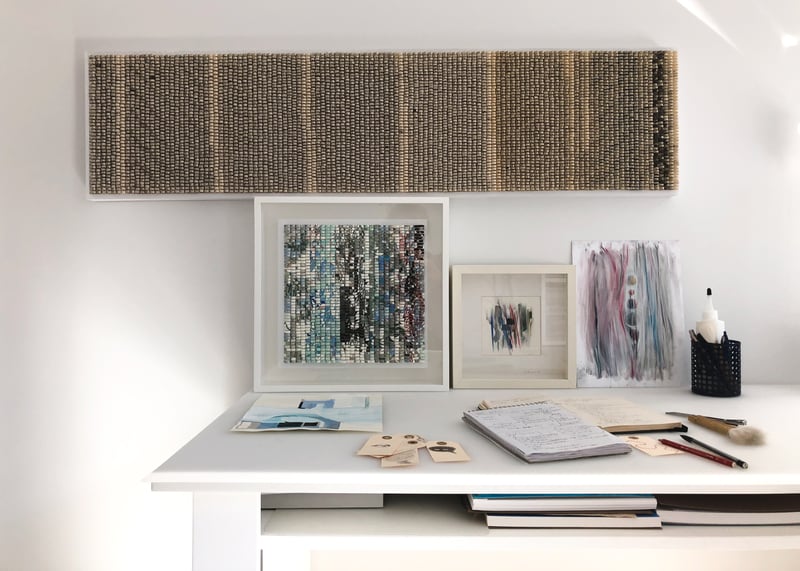 Failure is an inevitable part of success in any field. Do you have advice for overcoming setbacks?
Be humble, recognize your mistakes, and try again.
What sparked your interest in partnering with TurningArt?
I find the TurningArt team friendly and efficient. I enjoy all the provided logistics. Compared to other companies I worked with, I appreciate how TurningArt considers its artists as partners versus simply resources.
What does having your artwork in the workplace and other commercial or public spaces mean to you?
That's pretty straightforward -- how many hours does the average person spend in their workplace versus the art galleries, museums, or artists' studios?
The workplace is an excellent opportunity for people to see art daily. It's a rewarding opportunity for me as an artist to have my work become "alive" outside the studio. Each time my work is out there, it pushes me to create more.
To see more featured TurningArtists, return to our blog. To get Pauline Galiana's art in your space, set up a free consultation with an Art Advisor here!