Outfitting an office with the perfect art can be a challenge. Certain spaces don't just need great artwork; they need the right artwork to that achieves a specific purpose. Art can certainly help companies achieve certain goals such as improving client communication and attracting skilled new employees, but consideration must be given to the space in which this happens. Here are a few key spaces to consider when selecting office artwork.
Areas with high client traffic
We've talked about balancing spaces designed for focus and collaboration with artwork, but another key area that should have its own styling is a place that experiences high client traffic. This could be a reception area, a commonly used conference room, or a corridor that leads to a part of the office regularly used to entertain clients.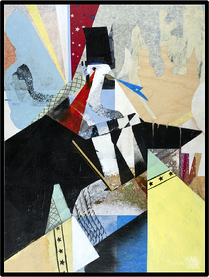 Having the right artwork in these places is exceptionally important to your branding and telling your company's story. Think about the journey that a client undergoes during those steps between your front door and your meeting place. Right upon entry, you have the opportunity to make a first impression. The artworks you select for your reception area should be bold and jump off the wall, proclaiming your company's mission and spirit.
Any space that is passed through, whether it's a hallway or the side of larger room, should be outfitted with artwork that tells your company's history. My favorite example is of a growing technology company that saw rapid international expansion. As clients passed through one of their main hallways, they saw artwork reflective of the company's Boston roots, followed by regional artwork from each city they expanded to, chronologically.
A meeting space should feature collaborative artwork. This illustrates your company's commitment to teamwork with clients and can help demonstrate exactly how you engage in client-related activities. Are you a creative firm? I'd recommend contemporary or abstract art. Public relations or communications? Try something that voices your ability to connect with others. Regardless of what your company does, there is artwork out there that will demonstrate how you work and how you succeed.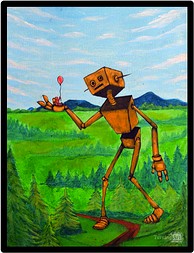 Areas where you hold interviews
If you have a space where you commonly interview prospective employees, you'll want to tailor your artwork choices towards exactly the type of people you want to attract. Remember, when you interview a candidate, the candidate is also interviewing you and when you're not in the room, they're absorbing a sense of your company via their surroundings.
Many start-ups, for example, are seeking young, skilled engineers. These candidates often have greater leverage as job seekers, given the high demand for their skill set. They've already seen a ping-pong or foosball table in each office they've visited, so your best bet is to differentiate yourself with artwork that resonates with them. Consider adding modern pop art that will reflect with their generational preferences or show some humor with an ironic piece.
Areas that have little wall space
Often, certain rooms or areas within an office will have a significant amount of glass. In fact, this is a growing trend in office design. While this style limits the amount of space available for art, it greatly increases the potency of artwork displayed. The artwork you choose for this type of space becomes an important point of punctuation or contrast, so you must choose wisely.
Typically, abstract art is a great fit. It provides a thought-provoking moment of interruption amid an otherwise very streamlined design.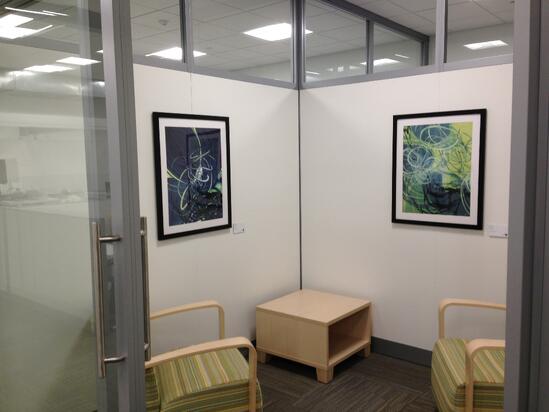 These are just some common spaces that benefit from specialized art selections. If you have a room you're not sure how to enhance or a unique space, let us know and we're happy to help!