Art is a powerful tool for commercial real estate. Art conveys shared emotion and reflects the present realities and future aspirations of a community. By integrating art into commercial real estate spaces, developers can promote local artists, engage tenants, and create vibrant environments that expand our imaginations.
Community-Building through Art
Creating spaces that foster meaningful conversation and interaction between individuals, artists, and community members is a critical aspect of commercial real estate (CRE) design that can help attract and retain tenants. According to the Urban Institute, integrating art is one of the best ways to build community engagement. When an artist's work reaches a wider audience, it creates opportunities for communities to appreciate authentic cultural expression, while also amplifying the stories and experiences of the artist. A large outdoor mural created by a local artist can showcase themes relevant to the community, strengthening identity and a sense of stewardship among tenants. Artwork located in communal spaces creates value in the form of tenant connection. The Minneapolis Institute of Art agrees, emphasizing that the interpretative aspect of art allows individuals and groups to experience the perspectives of others, ultimately creating a more caring community.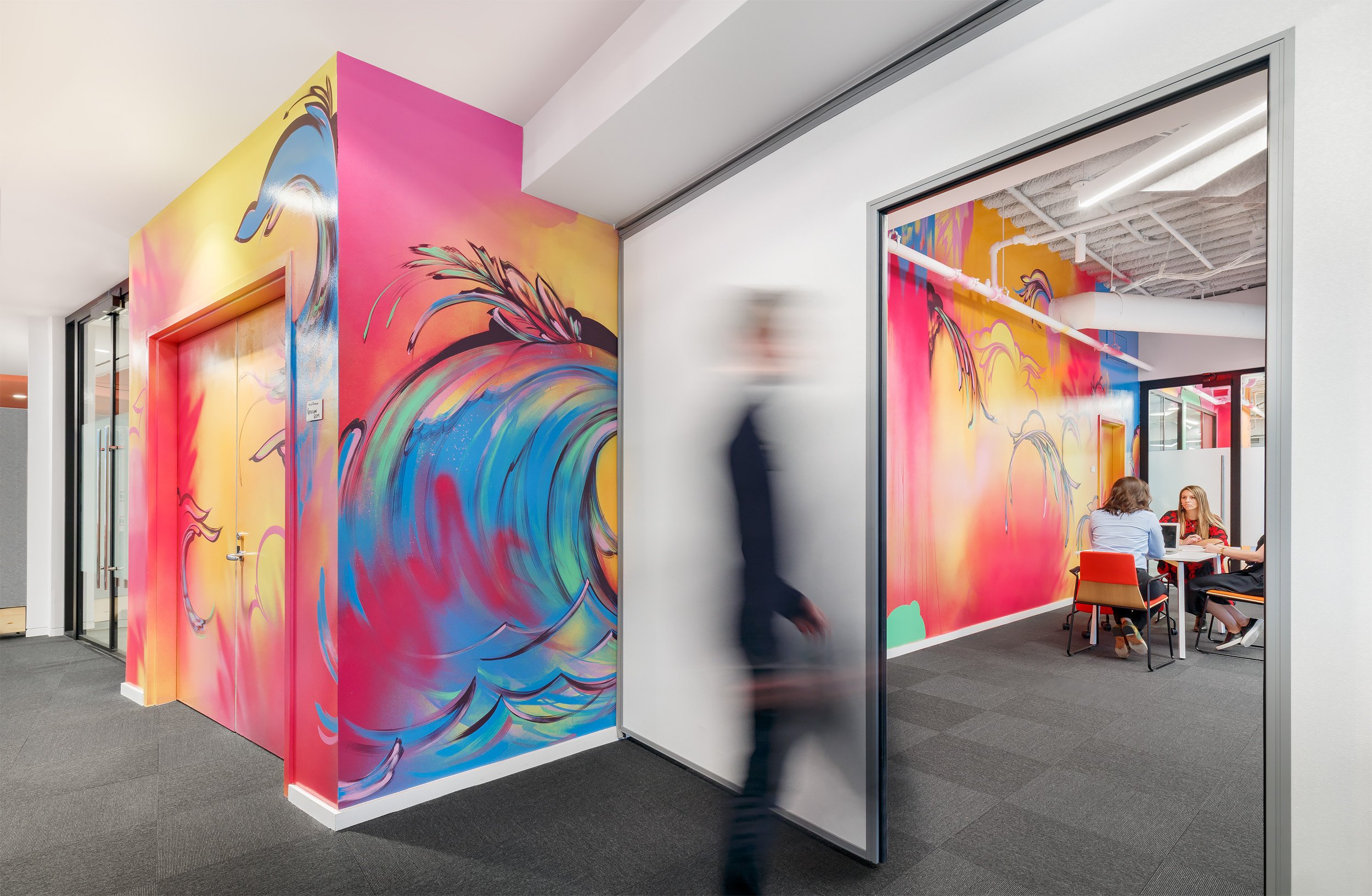 How to Engage Tenants
A sense of belonging among local residents is crucial, but synthesizing and executing meaningful strategies to do so can be challenging. There are many ways to incorporate art into commercial real estate that cater to the unique needs and desires of the community.
One effective approach to building a pride of place is to commission art installations that reflect the culture and values of the community. Similarly, sponsoring local art events, such as artist workshops, markets, and exhibitions, can nurture strong connections between developers and local artists. For instance, a happy hour followed by an artist-led creative workshop, a gallery walk, or an artist panel can empower the artist, their works, and the community as a whole.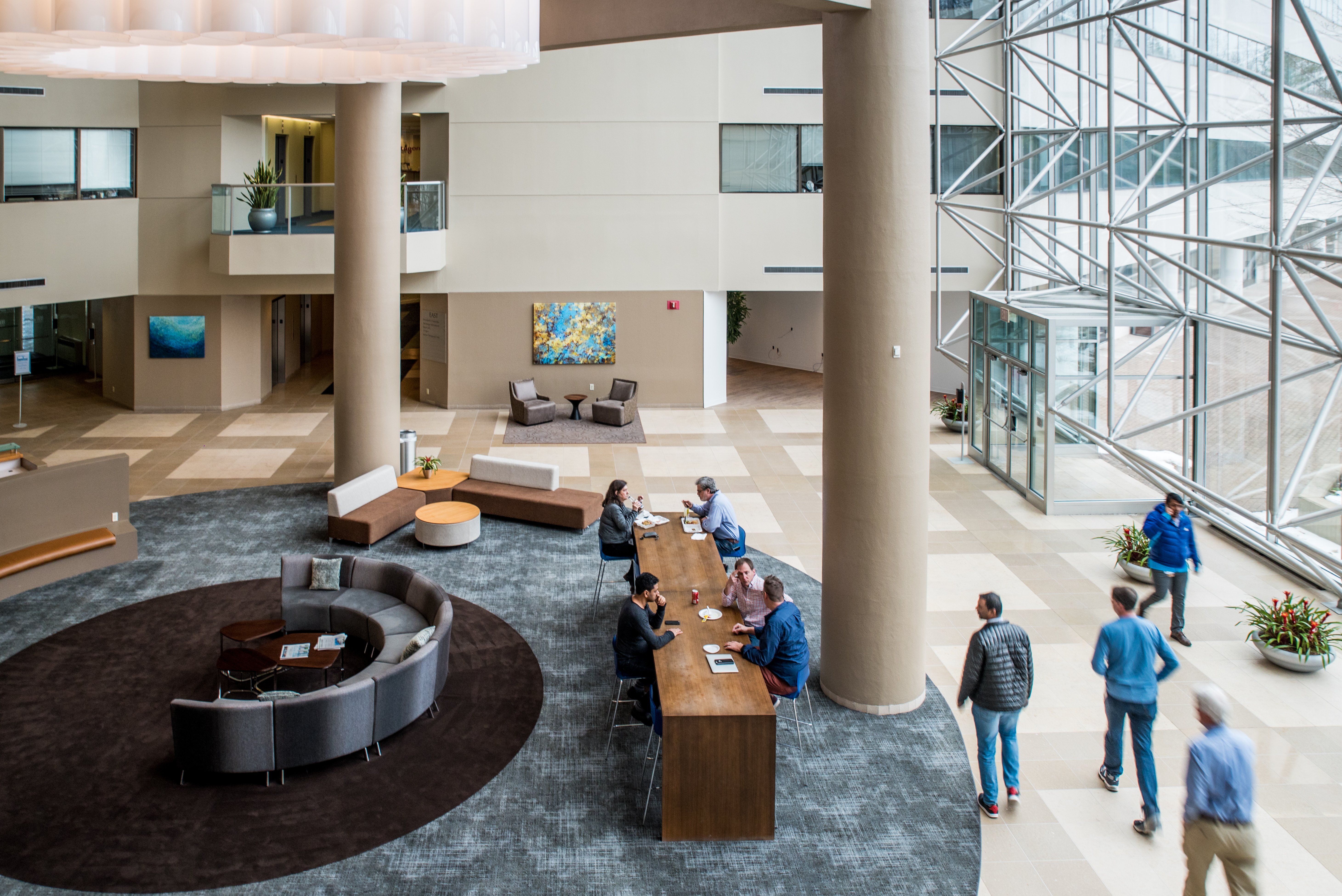 Benefits for Commercial Real Estate Developers
Bringing art into CRE spaces not only benefits artists but developers as well. Art installations enhance the aesthetic appeal of the property, increase property value and attract potential tenants. Engaging with the surrounding community improves developer reputation and tenant retention. By forging meaningful relationships with local artists and residents, the developer displays their care for the community, and their willingness to invest in attractive, collaborative, and meaningful spaces.
According to research conducted by the Fine Arts Fund, cultural offerings are often linked to higher economic vitality and therefore higher tenant occupancy rates. These developer-led projects, which include art installations, can boost local enthusiasm, generating more tourism and virtuous economic synergy for both developers and local communities. Research conducted by JLL also recognizes the benefits of incorporating art into commercial properties, highlighting that a carefully-curated art collection can increase the building's market value, speed up sales, and decrease tenant turnover rates.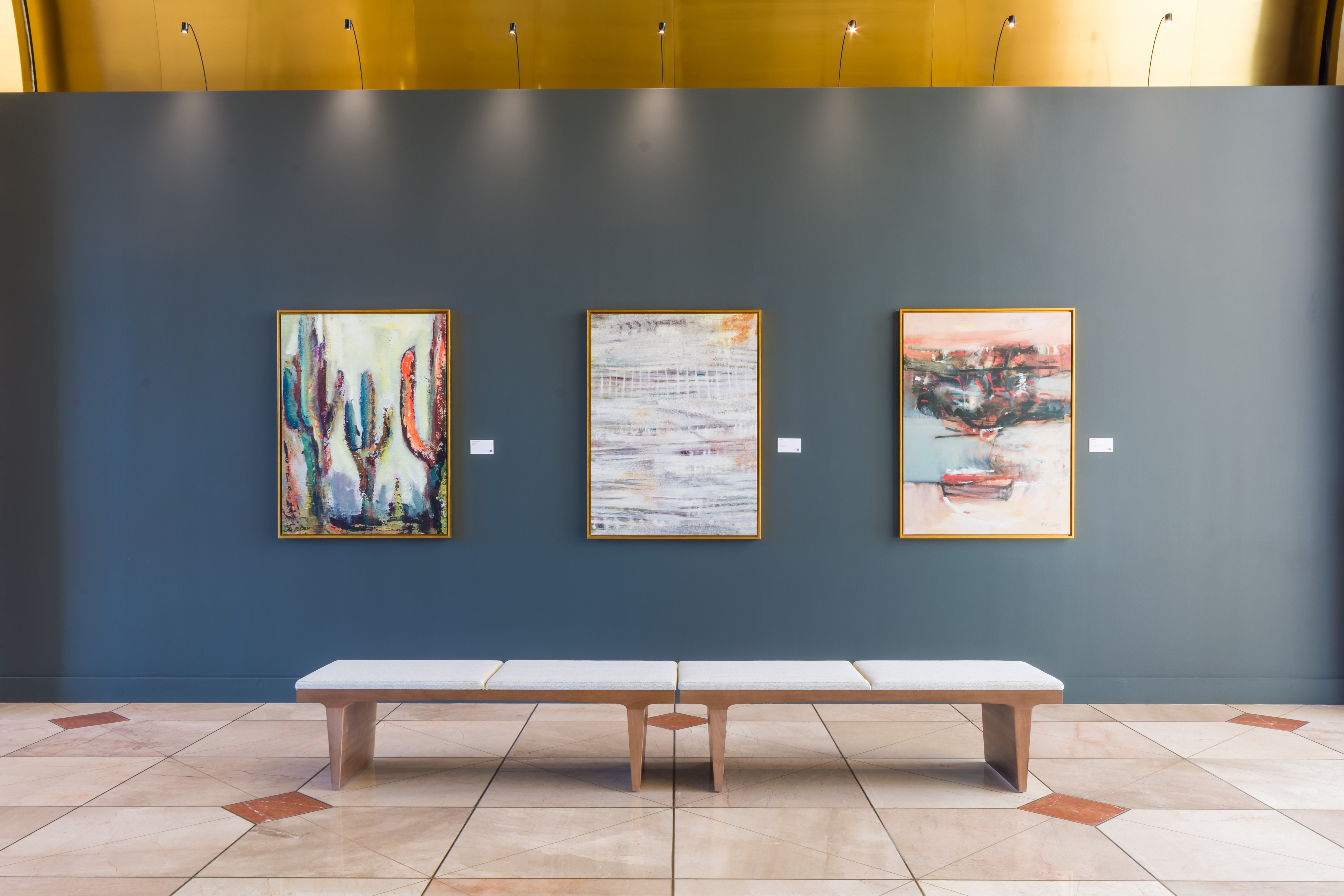 How TurningArt Can Help
TurningArt provides commercial real estate developers with a vast collection of contemporary artwork that can either be purchased or rented on a rotating basis, providing a constantly engaging environment for tenants and visitors alike. By offering a diverse range of pieces that celebrate artists of different backgrounds, cultures, and perspectives, our Art Advisors are able to curate collections that suit the unique needs and values of each space. Additionally, our interactive voting tool empowers tenants to participate in the art selection process, promoting inclusion and engagement.
Our commitment to creating an immersive art experience also includes innovative programming options, such as artist markets and live workshops. These events provide networking opportunities for local artists and allow for open discussion of art's impact, further enhancing the value of the commercial space for tenants and the broader community.
We are proud to offer a comprehensive solution to commercial real estate developers and tenants that enhances the visual appeal of their space and creates an immersive art experience for all.
---
Connect with an Art Advisor to schedule a complimentary consultation or request a customized quote.