Art placement has the power to transform the atmosphere of any space from ordinary to extraordinary. By finding unique areas to hang artwork, one can create an innovative and intriguing environment that captivates guests and visitors alike.
Find a Unique Location
Find high foot traffic areas where artwork can be viewed often and by many. These can be places where one typically wouldn't hang artwork such as around doorways, by staircases, or on high-quality surfaces like wood or marble.
Unconventional placements of artwork can create a visually stunning and differentiated display that reflects the personality and flair of its surroundings. By finding creative areas for art, you can transform typically underutilized spaces into visually stimulating environments.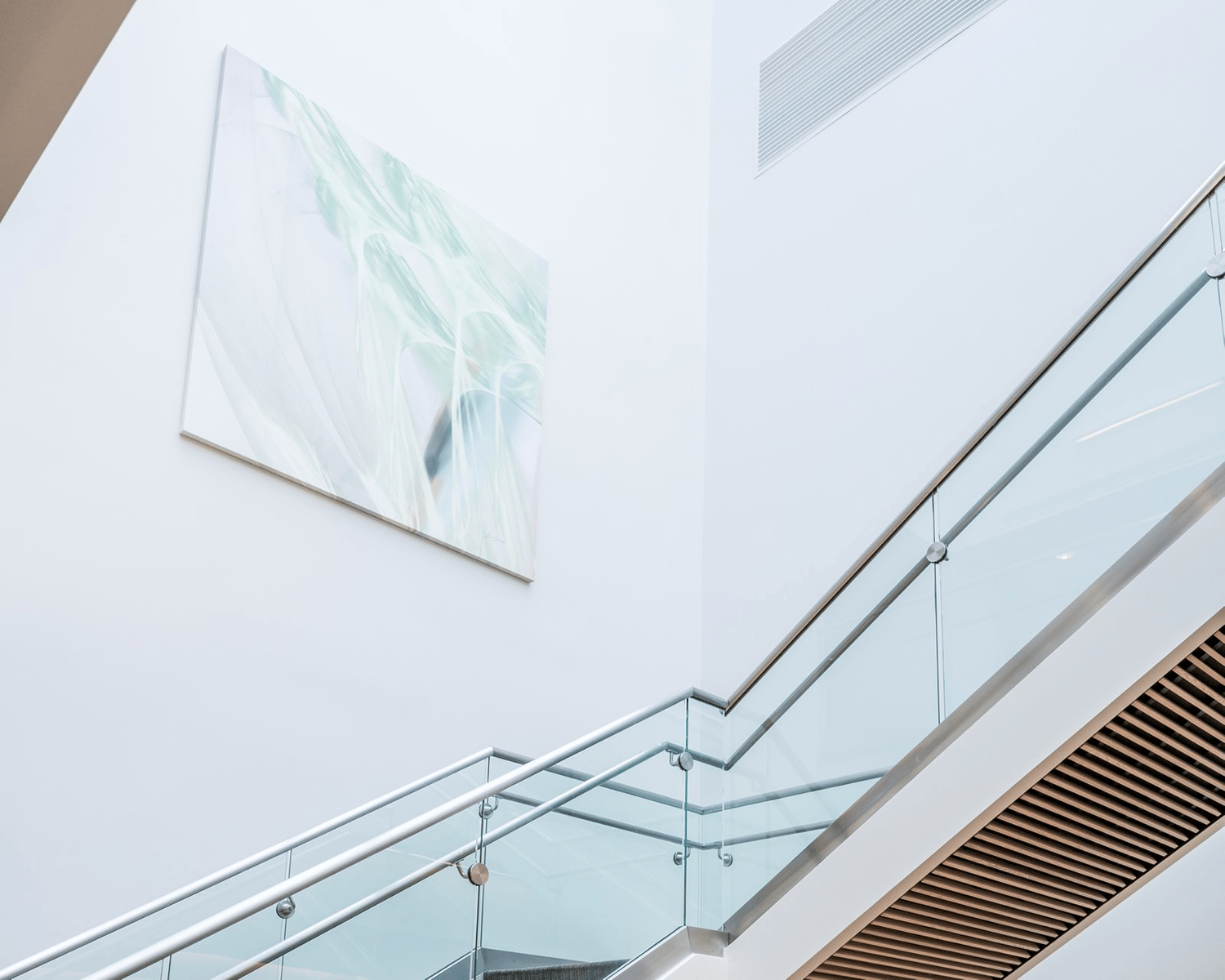 Displaying Your Art
Hanging artwork in unconventional places can often be difficult to execute without damaging walls or surfaces. Drilling into the walls of rental spaces or high-quality surfaces may not be feasible and can be expensive to repair. Consider other methods of hanging art that go above and beyond drilling, protecting the integrity of your space.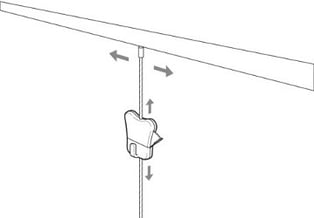 One such alternative is STAS picture hanging systems, which, as seen above in the diagram and below in use, provide a drill-free and nail-free solution for hanging artwork and wall decorations with easy-to-install picture rails. These protective systems allow for those unique placements and groupings to be executed with ease. STAS makes it possible to add a unique flair to your home or business without the anxiety of damaging your walls.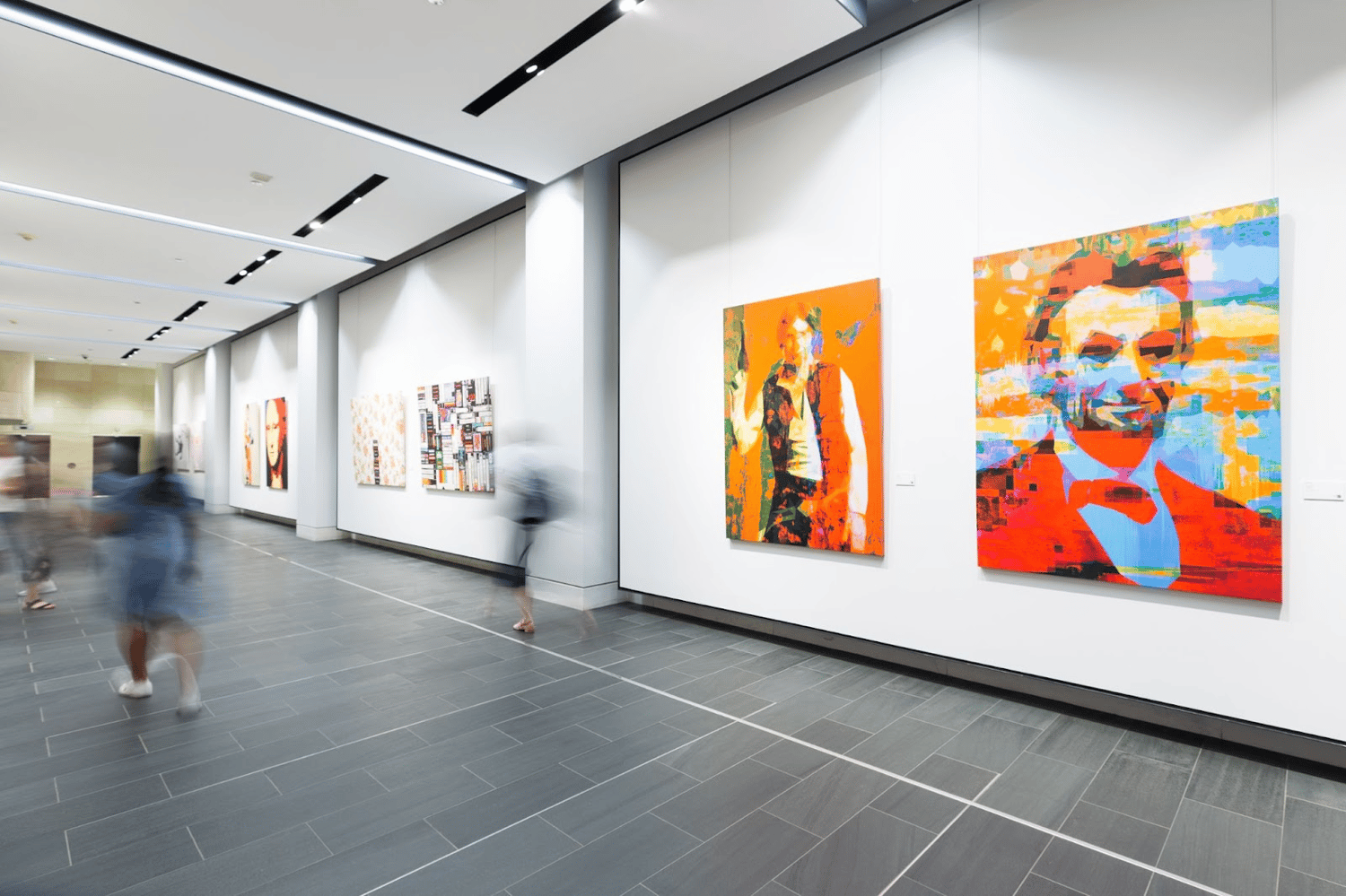 Choosing the Right Pieces
Once settled on how to hang your art, choosing the right art for your space can be a daunting task. However, it can be made simple and stress-free with the help of TurningArt. TurningArt provides a turnkey artwork service for any business or space nationwide, curating stunning collections and unique placement ideas that suit the personality of your space.
For designers, homeowners, or renters looking for a few pieces to elevate their space, our sister website, Made & Curated, offers pieces from working artists across the US for home and consumer purposes, providing the same attention to detail as TurningArt's turnkey business.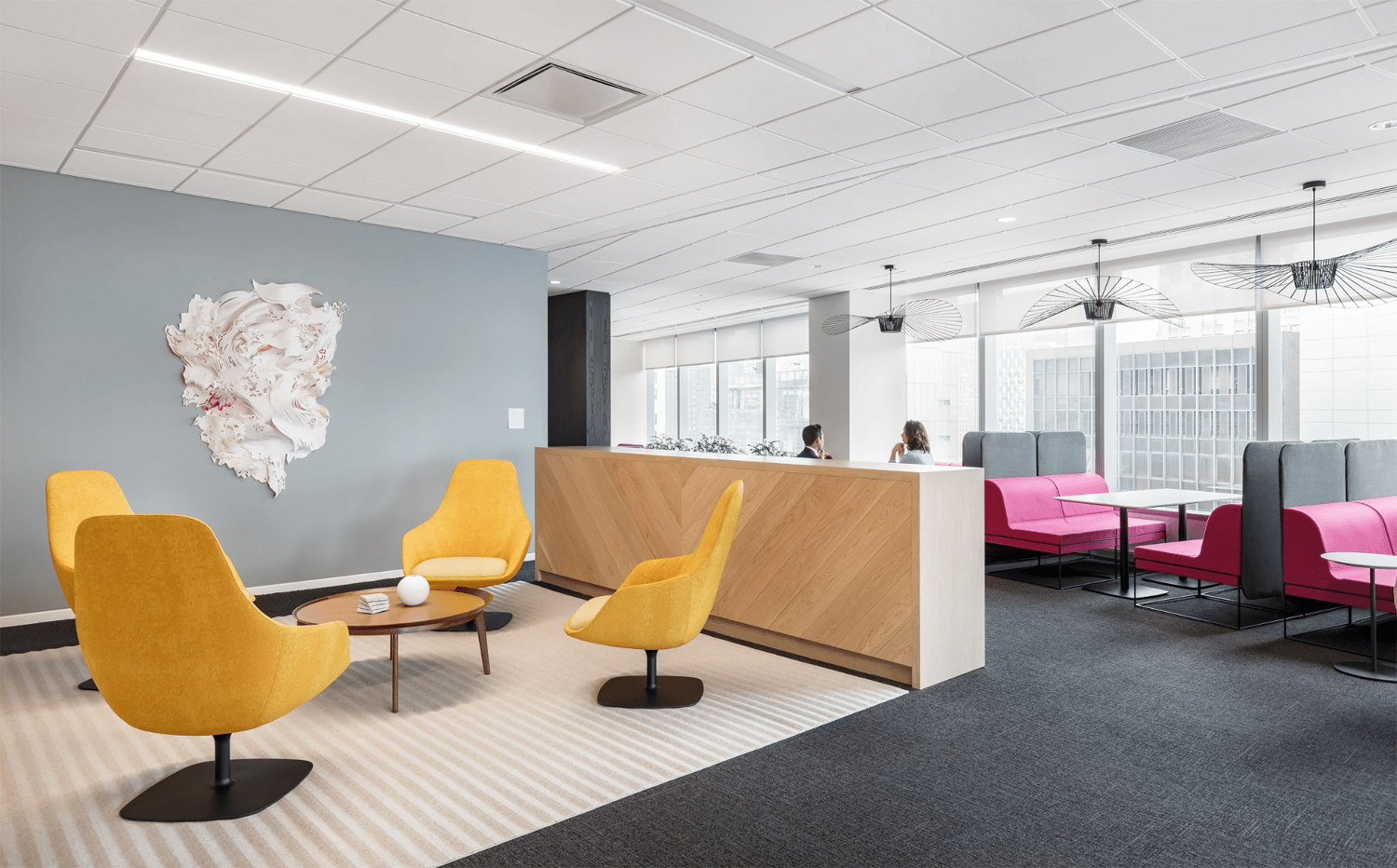 We are here to help
Your art, and the way you hang it, should be just as innovative as your space. Unconventional art placement and creative curation can transform your surroundings, and using protective hanging products like STAS's picture hanging systems can help execute these placements without damaging walls.
Whether you are looking to fill an entire building or office with a custom turnkey artwork program, or are looking for a few pieces to enhance your living space, both TurningArt and Made & Curated are here to help.

To learn more about drill-free art hanging, visit STAS or to browse art prints on Made & Curated, click here.
---
To Connect with an Art Advisor and receive a complimentary consultation or quote, click below: