The healthcare design landscape has undergone significant transformation in recent years, but never were these shifts so apparent than in the discussions we had at the 2023 Healthcare Design Conference + Expo in New Orleans, Louisiana.

These changes have emphasized the importance of preparedness and the necessity for hospital environments to become more flexible. The confluence of art, empathic design, technology, and sustainability is redefining healthcare spaces, creating environments that are not just responsive but proactive in meeting the evolving needs of patients and caregivers.
Experiential Design
Experiential design in healthcare transcends conventional aesthetics and functionality, focusing on immersive spaces that nurture people's emotional and psychological well-being. All healthcare settings involve individuals with distinct aspirations and emotions; therefore, the design of a space should prioritize addressing patients' unique needs, desires, and well-being.

In one Healthcare Design Conference (HCD) session led by St. Jude employees, the focus was on redesigning "non-treatment" areas in healthcare spaces as a crucial part of creating better experiences. The session showed how incorporating feedback from patients and families led to the creation of a welcoming area without traditional treatment elements, making a significant positive impact.

The inclusion of creative spaces like a music studio and art studio during the redesign of non-clinical areas demonstrated that this reconceptualization goes beyond surface aesthetics. Instead, it actively promotes discovery, wonder, and thoughtfulness. The overarching philosophy of experiential design is to not only enhance the physical facets of care but also to enrich the overall well-being and satisfaction of patients, caregivers, and medical professionals within these purposefully designed spaces.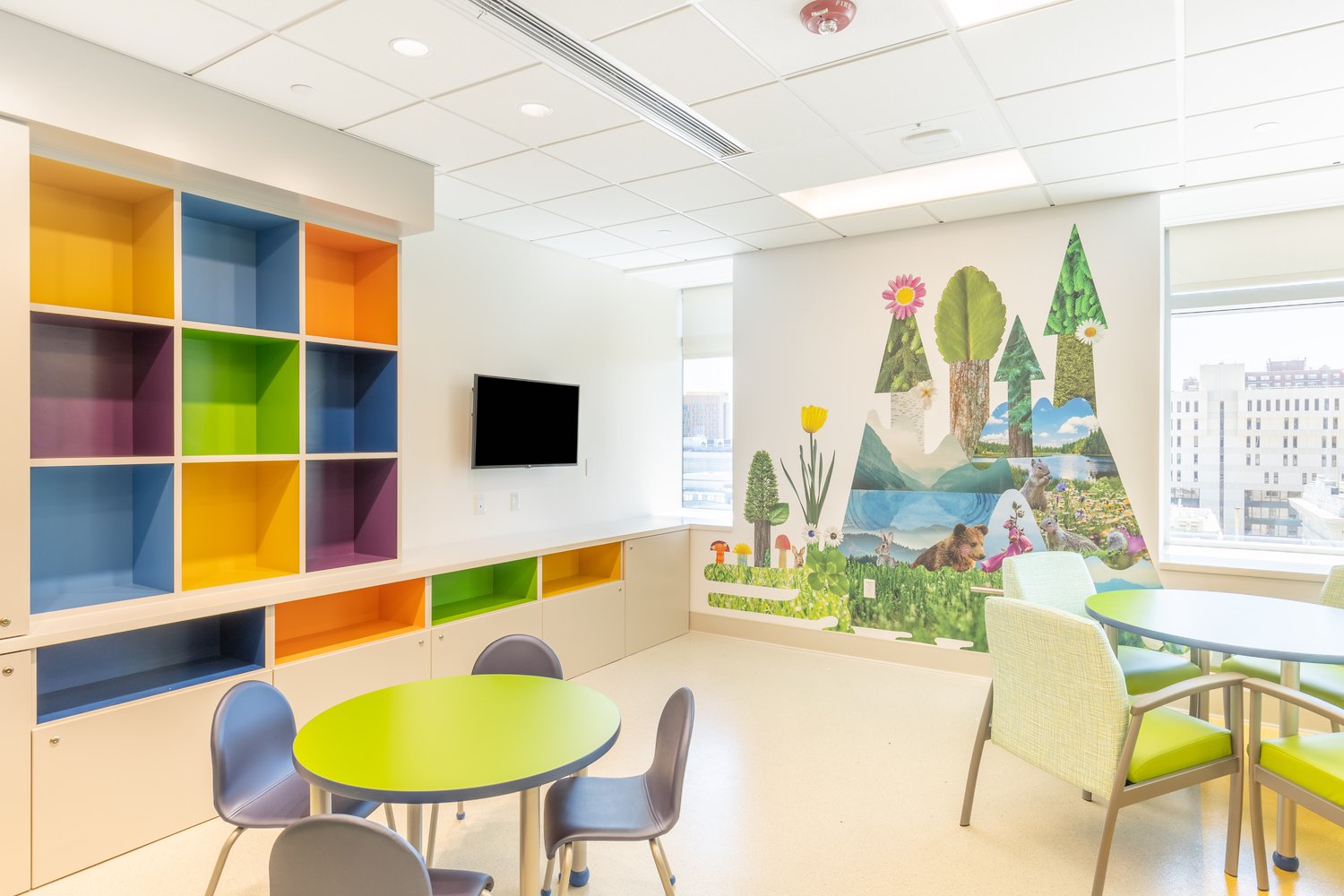 Technology's Role in Enhancing Patient Experience + DEI
The potential of technology to create personalized and diverse healthcare experiences is a promising frontier that can also utilize experiential design.

Experiential design within healthcare should incorporate innovative technologies, such as navigation, immersive visual environments, and interactive digital displays. These technological advancements have the power to significantly enhance the healthcare journey for both patients and caregivers, making it more tailored and efficient.

In an HCD session discussing Embracing Diversity, Equity, and Inclusion throughout the Evidence-based Design and Applied Research Process, led by speakers from architectural firm HGA, interventions to enhance patient safety and identity in healthcare settings were spotlighted, with a focus on design projects like elevators, clear wayfinding, and efficient resource deployment. The session emphasized the importance of visibility to patients and a fully deployed unit, all contributing to diversity, equity, and inclusion (DEI) efforts, using methods like interviews and retrospective data collection.

Indoor wayfinding solutions, like themed artwork floors that offer real-time guidance to patients and staff, create a unique and intuitive atmosphere within healthcare facilities. Additionally, voice guidance features can be integrated to cater to individuals with visual impairments or those who may find written or visual instructions challenging, ensuring inclusivity in the healthcare environment.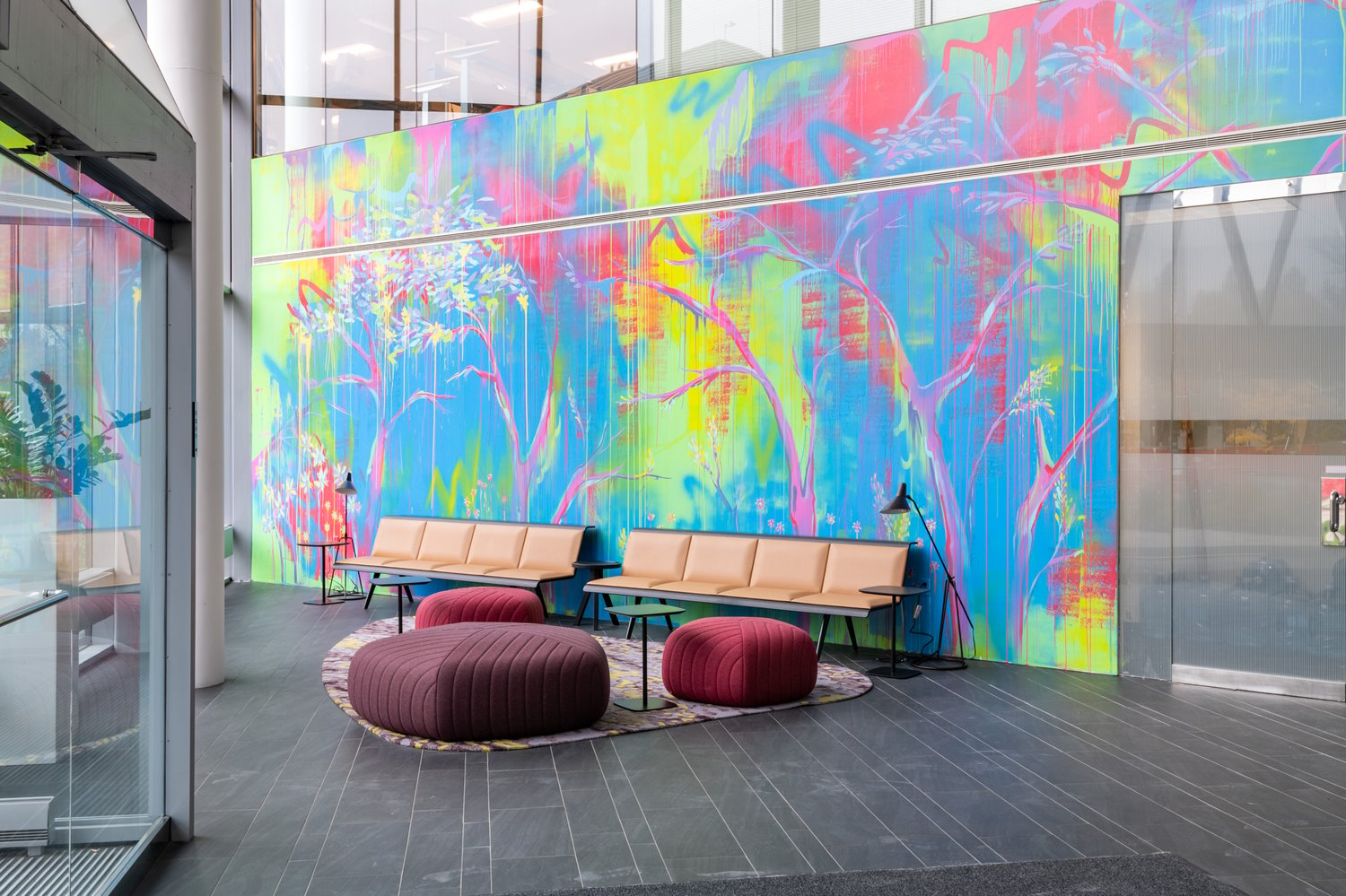 Evolving Atmosphere and Designing for Flexibility
Positive distractions created with flexible design - another cornerstone of experiential design - also offer innovative ways to enhance the healthcare environment.

Another HCD session on How to Use Empathic Design to Create an Impactful Project highlighted the importance of understanding and addressing patients' emotional and physical needs. The principles of empathic design discussed in the session are instrumental in adapting to the dynamic nature of healthcare environments. By actively involving patients, employees, and the design team throughout the process, the session underscored the significance of designing for flexibility, recognizing that healthcare settings involve individuals with distinct aspirations and emotions.

Adaptable art installations are a prime example of this concept, intended to reflect the changing nature of patient rooms. These installations are designed to be modular, allowing for effortless changes in the displayed art based on patient preferences. Hospitals can curate collections or rotate artworks that align with the therapeutic goals of the facility, providing a dynamic and engaging visual experience. Additionally, in patient rooms, immersive art promotes relaxation and also serves as a valuable distraction during medical procedures or pain management. The art can be customized to match patients' preferences, ensuring appropriate content and interactivity for an improved healthcare experience.

Taken together, empathic design advocates for a comprehensive, human-centric approach that positively impacts users' lives by addressing their diverse needs and experiences.
The Healing Power of Art
Integrating thoughtful design, such as art, into healthcare environments recognizes the profound emotional and healing impact of an improved physical space on patients. For example, a study by KCI Research and Evaluation found that 85% of patients felt more optimistic and cheerful when engaging with art, a conclusion supported by healthcare staff.

These findings underscore the vital role of art and design in healthcare, enhancing not only aesthetics but also fostering a healing atmosphere that benefits patients' well-being. Additionally, a study by Thomas Jefferson University revealed that cancer patients participating in visual arts therapy experienced reduced distress and improved quality of life, highlighting the potential of art and design integration to enhance the overall healthcare experience.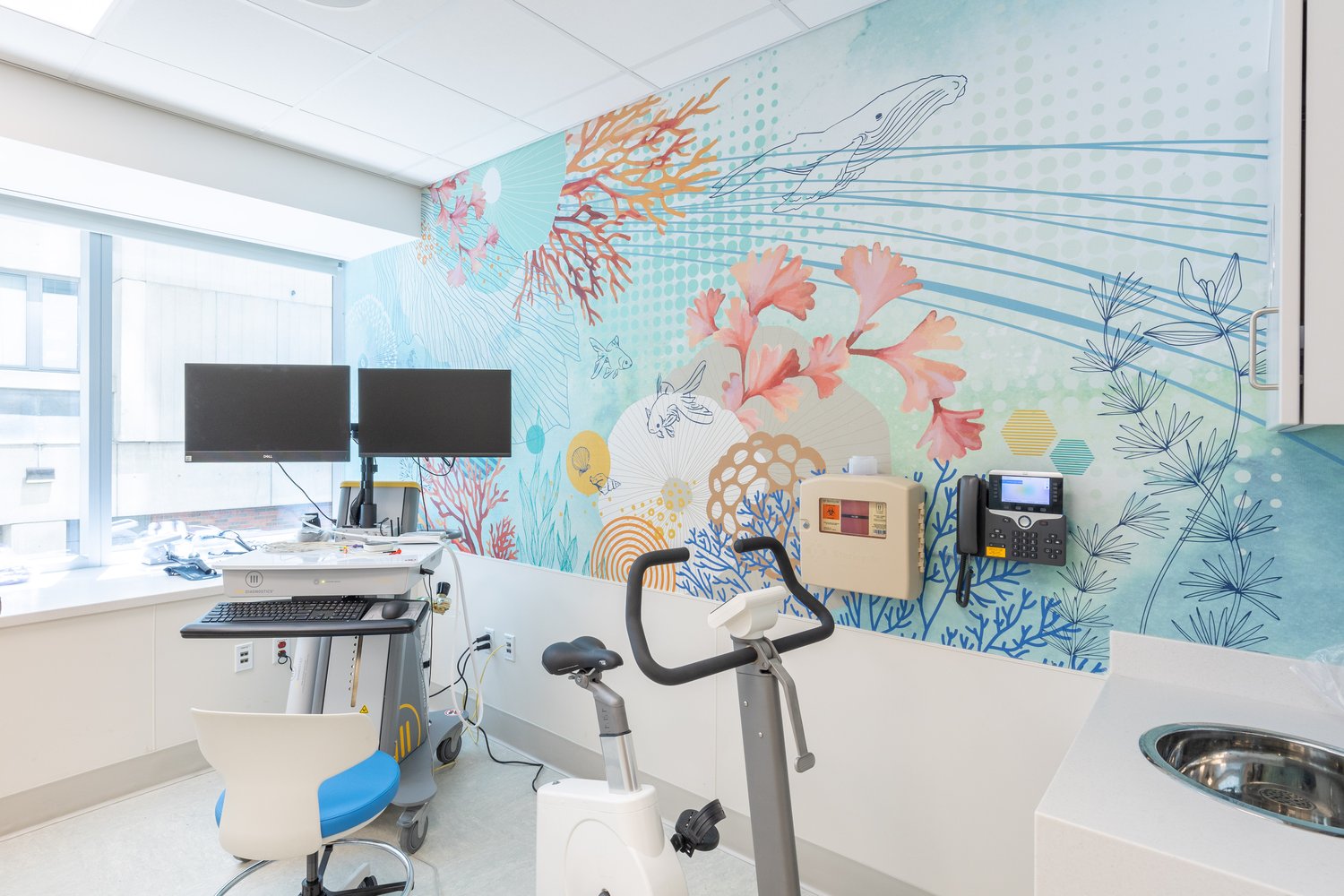 How TurningArt Can Help
As a leading provider of art services and innovation, TurningArt is poised to play a pivotal role in the transformation of patient rooms and healthcare environments. With our expertise and commitment to harnessing technology for the betterment of healthcare spaces, we are at the forefront of these technological innovations, providing turnkey artwork programs to healthcare spaces of all sizes. We strive to elevate the employee and patient experience, inspiring hope, comfort, and healing through art.

Working with an extensive catalog of a full range of art types including prints, originals, and commissions, our Art Advisors curate stunning art collections designed to meet the unique needs of any healthcare facility. We are proud to contribute to the creation of more humanistic and caring healthcare spaces and to promote well-being among patients and employees alike.
---
Connect with an Art Advisor to schedule a complimentary consultation or request a customized quote.