For TurningArtist David Johnson, painting is like breathing. The process is a physical act: his body dancing over the canvas in a way that is unmediated by thought. Every day, he starts with a simple stroke or mark that leads to the next one in a continuous flow. David's artistic language is color. He works with acrylic, house paint, oil, and pastels which he applies directly onto the canvas and then reworks with a scraper, paper, and rarely, a brush. Both possibility and uncertainty are inherent in his practice, so while creating, he always feels a mix of anxiety, apprehension, and exhilaration.
Can you tell us about your work?
Being an abstract expressionist is fulfilling. I like the way that the color and marks I put on canvas interact with each other in a visceral manner, creating bold motifs that can be very arresting. Due to the abstract nature of my work, I try to never go down a predictable path because this makes room for the unexpected. My best work is created when things pop up on the canvas that I have never done before. I move in and out of several styles from aggressive and bold to sensitive and nuanced. This movement gives me the option to vary my strokes and my emphasis.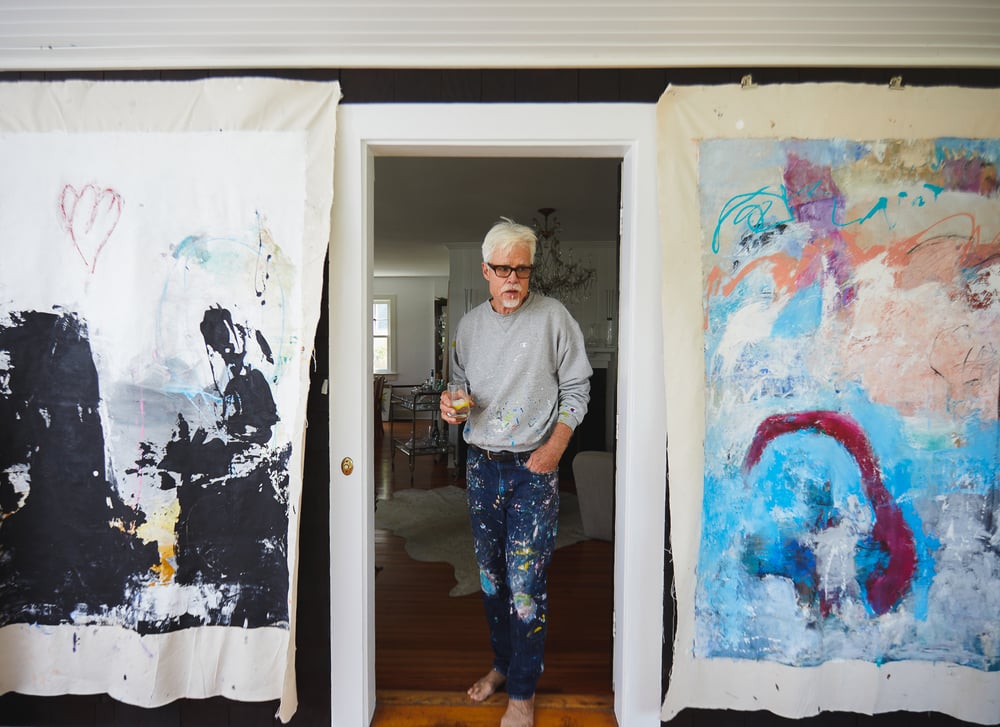 Can you tell us about your journey to becoming a professional artist?
Ever since college, I've always jumped at any opportunity that involved going to galleries and museums. Having a career in the creative side of advertising, my job gave me the opportunity to travel the world, and no matter where I was, I always made time for art galleries and museums. One of my frequently visited locations was Chicago where I had a sculpture friend who was getting his advanced degree at the Chicago Art Institute. I would often visit him in his studio where I started to draw and paint. He encouraged me to get a gallery, which I did, and that purchase launched my interest in pursuing my art in a more disciplined and professional way.
Can you tell us about your process?
Starting is never an issue. I have a direction in my head so I start by putting down several strokes and adding color to see where that gets me. Once I have exhausted this direction, I will often scrape a part of the painting which gives me instant color mixing and layering. Then, when the painting reaches "a close to finished state" I will let it dry. Almost invariably when dry, the painting will have changed in some intensity or feeling. To adjust the painting, I am very cautious when strengthening certain areas, knowing that I risk really changing the painting. If it changes drastically, I just go with it and take it in a new direction.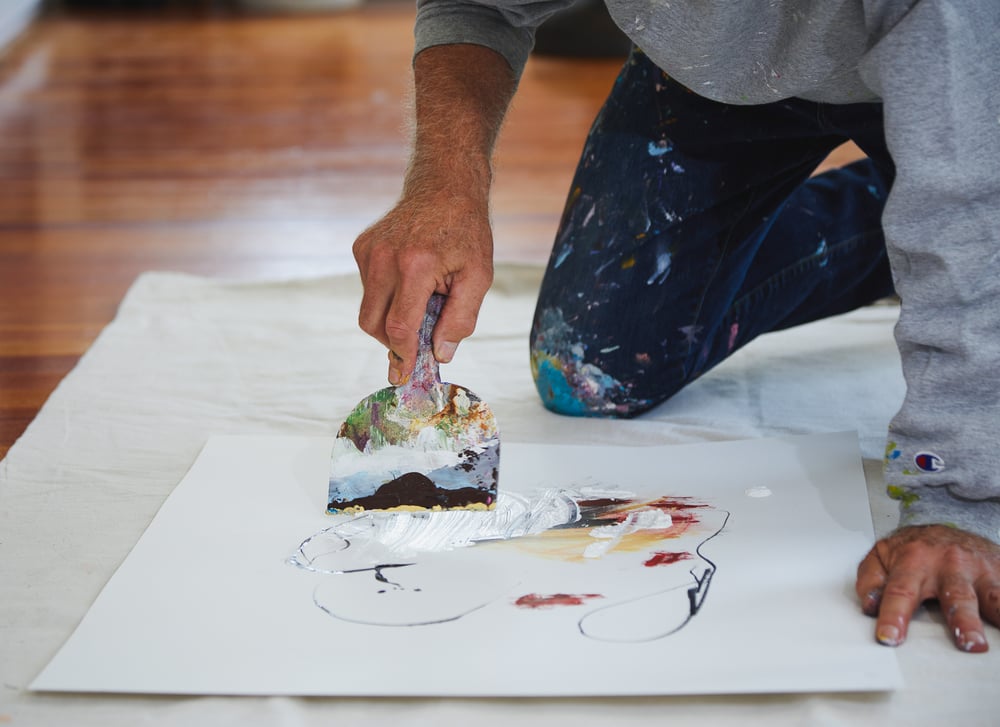 When you are looking for inspiration, what resources do you turn to?
Travel is great for inspiration and art galleries and museums are wonderful. Books too! I am a big reader of artists' life stories.
Walk us through a typical day in your studio. What is your routine? Has it changed with COVID-19?
My routine has not changed with COVID. I start a new painting or work on one that is in process. I will pop into my studio at any time during the day or night to see how a painting looks. I might change a glaring issue during these visits or leave and think about it more. I sometimes take pictures of a work in process and refine it on my phone to see how certain ideas might play out. The key is to stay on top of making art daily in some capacity.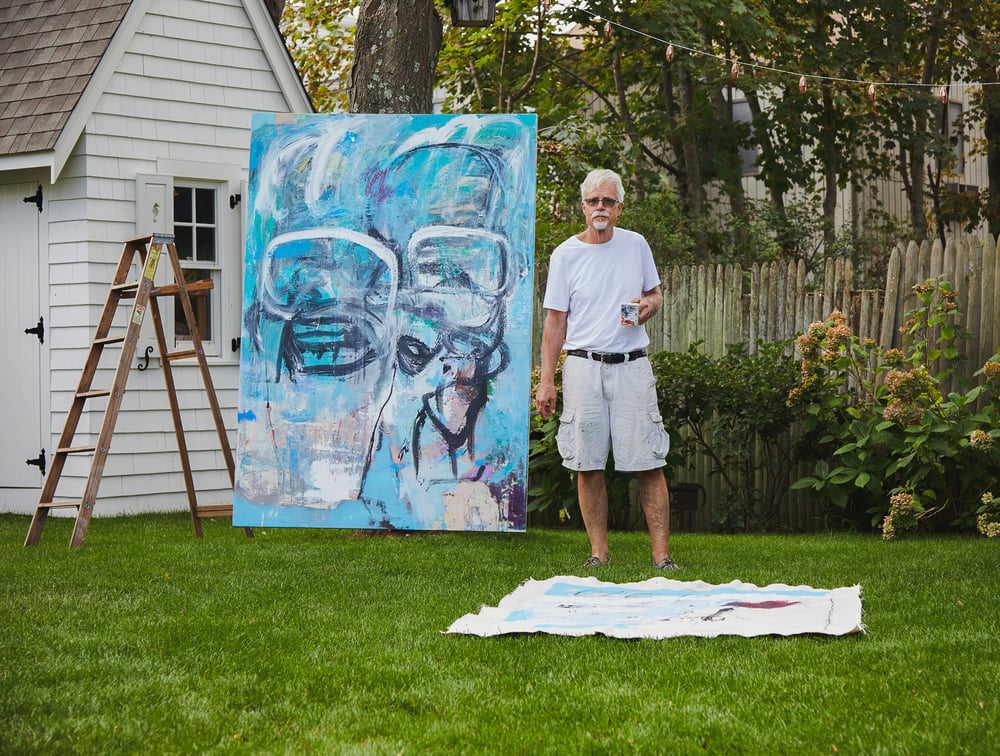 During this challenging time with COVID-19 finding the right rhythm to be productive in the studio can be a challenge, what advice do you have for staying productive and focused?
As a painter, I work alone for the most part, so it is pretty much business as usual as far as being productive during COVID 19 is concerned. For me, the key to finding a rhythm is to paint or do something creative every day.
What advice do you have for combating creative block?
Do something new that you have never done before – whatever that might be. Something out of your comfort zone or maybe something you have always wanted to try - just go and do it.
Can you recall a specific event in your career that made you feel successful?
Being recognized as Best in Show at my first big show, the Spectrum Art Fair in Miami during Art Basel by both an Italian blog and a German blog was definitely a moment of success for me.
How do you see the art market changing? Where you do see yourself in this transition?
There is always a market for good art. I find it hard to focus on trends or something political. I do what is inside of me and do so as the very best I can. As long as the art communicates a feeling to the viewer and has a strong presence, there will be a market for it.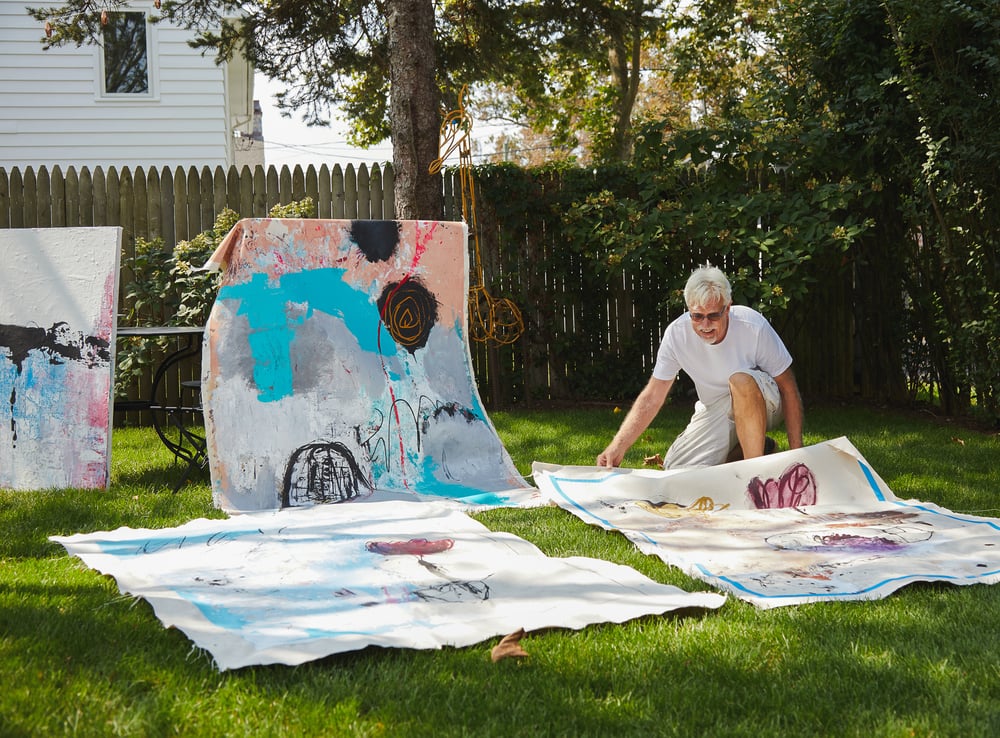 What advice do you have for artists who are beginning to build their careers? Have there been any habits or strategies that you have adopted that you feel have created more opportunities or visibility for your work?
I found success when I hired an art rep. There are so many talented artists out there so it's important to pursue hard-to-find opportunities in order to stand out an art rep helped me do so. Additionally, it is very difficult to do both the creation of art and to market it. You also need to get out to where you can be seen – art fairs and Instagram are mandatory.
Do you consider yourself, and all artists, to be entrepreneurs? Why or why not?
I guess we are. It is nice to get your work recognized and purchased. If you can make a few dollars that is great, but I know many artists would create no matter what. Offsetting some of the costs is the goal. If you are lucky enough to get a following for what you do and be profitable, what could be better?
Failure is an inevitable part of success in any field. Do you have advice for overcoming setbacks?
Call a friend. Go to dinner. Life is beautiful and it goes on.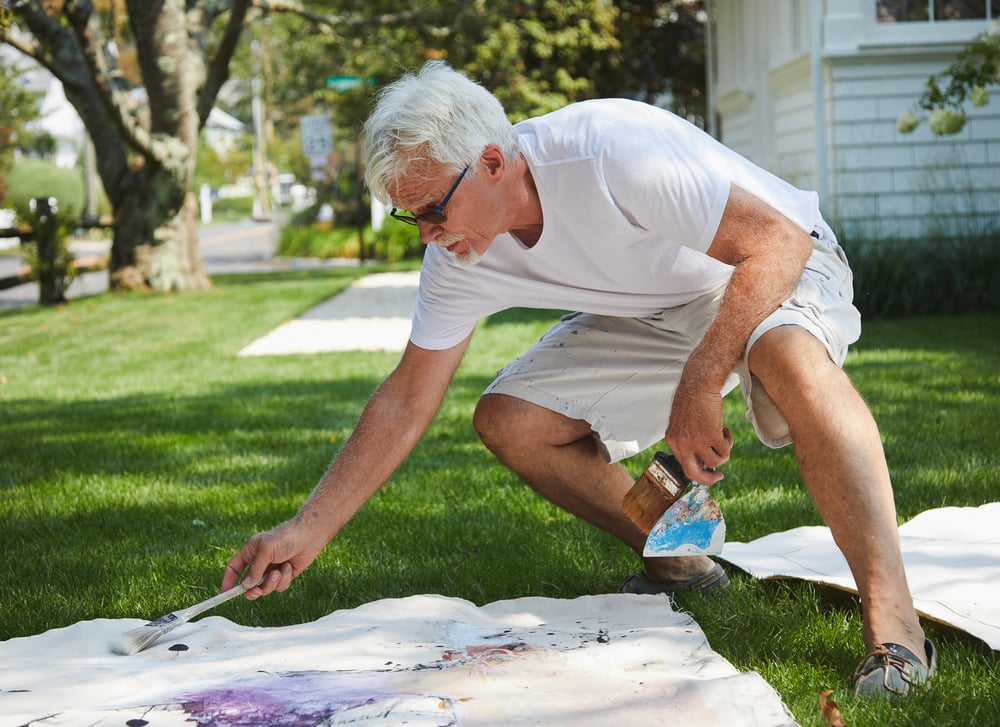 What sparked your interest in partnering with TurningArt?
TurningArt provided an alternative platform for showing my work that I had never used before. The possibility of connecting with new designers and clients from New York and all over the country was very interesting to me, as well as the opportunity to discover new artists that were also on their platform.
What does having your artwork in the workplace and other commercial or public spaces mean to you?
It means something I did is adding to daily conversation. It must have hit a note, as there it is – out there for all to see. It feels good. Now on to the next project.
To see more featured TurningArtists, return to our blog. To get David's art in your space, set up a free consultation with an Art Advisor here!