Photo credit: Marne Lucas
After years of making conceptually based projects, where the materials and processes were dictated by the ideas, TurningArtist Ray Beldner's work has recently taken a turn in a decidedly abstract and non-objective direction. Currently, Ray makes collages from images of historic artworks mined from books, auction catalogs, and magazines. He is drawn to the shapes, colors, and textures in other artists' work, which he then deconstructs to create wholly new forms and narratives. His work ranges from small works on paper to large-scale collage assemblages.
Can you tell us about your process?
After years of making conceptually based projects, where the materials and processes were dictated by the ideas, my work has recently taken a turn in a decidedly abstract and non-objective direction. After some heavy life changes and a fallow period in my practice, I got back to work slowly by making collages. Over time my collages have developed from simple layered fragments of paper to works on panels, large-scale assemblages, and free-standing sculptures. I combine pictures of art historical works that I find in books, art catalogs, and magazines. I select these particular collage elements for their historic interest, and also for the shapes, colors, and textures that draw me to them. I work intuitively, taking small parts and then arranging and rearranging the shapes and lines to make surprising, lyrical, and visually complex compositions. I am often amazed by what results from the simple play of unrelated forms; it is as if I have released some kind of latent energy from the original work. As this recent work progresses, I can see that the organic shapes and textures in the work are starting to reflect the rocky forms and subtle colors of the Sierra Foothills, where I now live.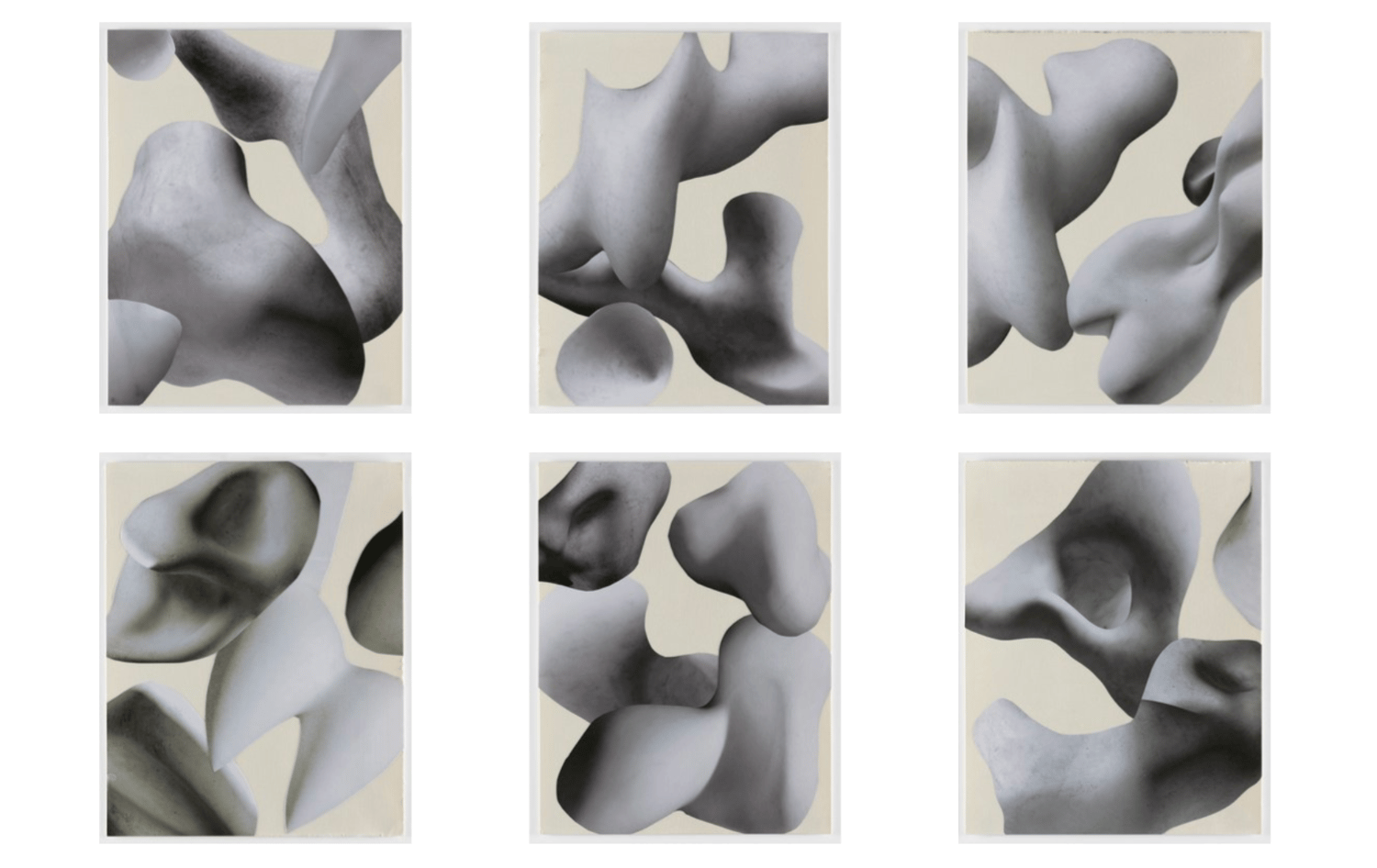 Can you tell us about your journey to becoming a professional artist?
Growing up, I had no creative role models in my family although somehow as a child I always found myself drawing and making things. I knew from a young age I was going to pursue art as a career. In high school, I was fortunate to have had a few amazing and inspiring art teachers. One of them had gone to California College of Arts and Crafts in Oakland, California where I eventually enrolled. After 2 years of very rigorous and traditional art training (drawing, painting, anatomy, color theory, art history) I dropped out because I was looking for a different experience, which led me to travel to Europe and eventually live in Brussels where I studied painting and printmaking. When I returned to the Bay Area, I kind of "fell into" the San Francisco Art Institute which was the perfect place to take my art-making skills and apply them to more conceptual pursuits. I ended up graduating in Sculpture making mostly site-specific multi-media installations. A few years later, I graduated from Mills College in Oakland with my MFA. There I had great professors such as Jay DeFeo, Ron Nagle, Catherine Wagner, and John Roloff. They were also wonderful mentors who helped me launch my career as an artist.
When you are looking for inspiration, what resources do you turn to?
Well, of course, other art and artists continue to be my biggest inspiration, as well as the natural beauty and forms of the Sierra Foothills. I also find great inspiration in poetry, from the ancient work of Sappho to e.e. cummings and Robert Haas.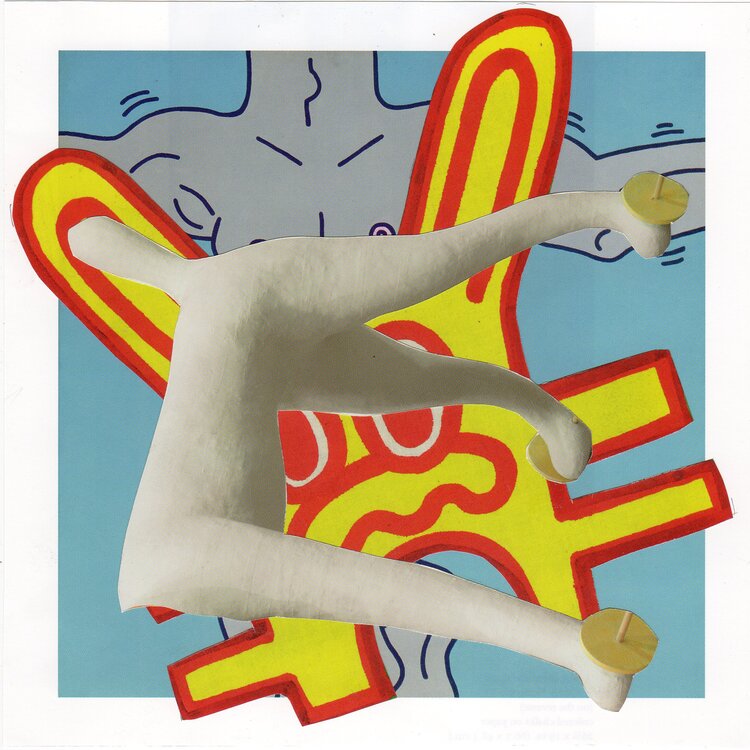 Walk us through a typical day in your studio. What is your routine?
I usually get up early and make coffee before I do anything else. Then I exercise–either walking or weight training–then I have breakfast followed by an hour or so of reading just to get me in the right frame of mind. I work pretty consistently all morning till lunch then back at it until dinner. When I was teaching, I used to start working in the afternoon and go all night till 1 or 2 am, but I just can't handle those types of hours now!
Finding the right rhythm to be productive in the studio can be a challenge, what advice do you have for staying productive and focused?
If I were to give a younger artist advice, I'd say blocking out consistent time and days in the studio is key. Rhythm is a good analogy. Even if it's only a few hours a day or a day or two a week, it's amazing what you can accomplish when you stay in the groove and chip away at something consistently.
What advice do you have for combating creative block?
I don't get creative block. I just work, good or bad. It's the Thomas Edison philosophy of art-making: 1 percent inspiration and 99 percent perspiration. I perspire a lot!
As an artist, how do you measure success? Can you recall a specific event in your career that made you feel successful?
I do remember one event when I was only recently out of grad school and my work ended up in a museum exhibition with artists who I had only previously studied in my contemporary art history classes! I felt honored and exhilarated like somehow I had crossed a professional threshold. Back then, I would measure my success by the number of gallery or museum shows I had. Now, I believe that success for me is being able to do the kind of art I want as much as I want, whether or not it is exhibited, purchased, or written about.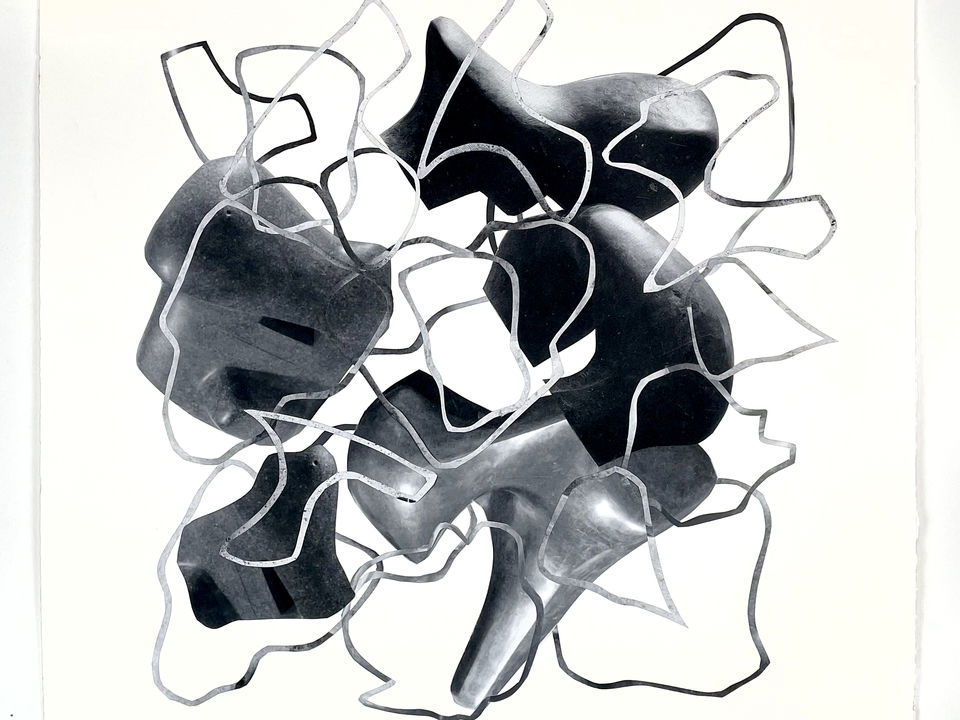 How do you see the art market changing? Where you do see yourself in this transition?
I think the internet and social media platforms have really revolutionized the art market and have given artists the ability to work more independently and build a following without intermediaries. We are really in a golden age of artistic agency. Not that galleries will ever go away, but if you don't want to go that traditional route, there are more paths to success. For me, I love the freedom, transparency, and new opportunities that the internet provides and I'm trying to take advantage of that.
What advice do you have for artists who are beginning to build their careers?
Number one–make good work! Then get organized. Make photographing, signing, and dating your work, putting it into a database, and connecting on social media, part of your practice. You can't avoid the business end of your art career, so embrace it and find easy and efficient ways to get the "paperwork" done so you can spend a maximum amount of time in the studio. Also, don't forget to go out and see new art, visit other artists' studios and share your work with each other. An art career is a marathon, not a sprint, and it's never accomplished alone. Successful artists have gathered around them a support community of equally talented and like-minded creatives.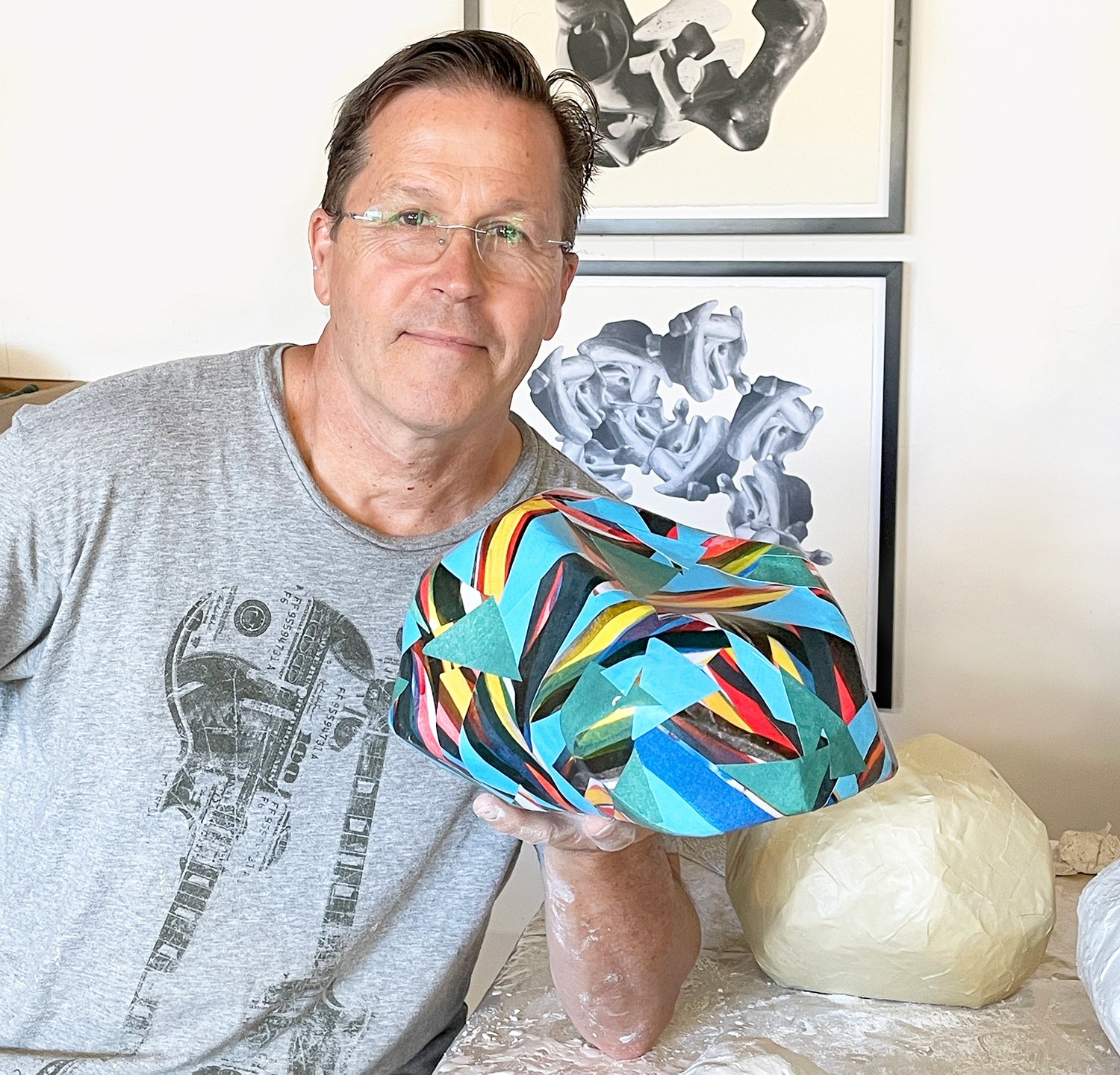 Do you consider yourself, and all artists, to be entrepreneurs? Why or why not?
Absolutely, we all are! I taught Professional Practices in various universities and art schools for 15 years and I continue to mentor and coach other artists in the business of art. The first thing I tell artists is every one of them is a small business, a solo entrepreneur. You are in charge of your own production, fulfillment, marketing, distribution, and finance. Put as much creative thought into how you run that business and build your career as you do in making your work. There is, of course, a burden of time and energy in running an art career, but there is an enormous amount of satisfaction to be had doing things your own way.
Failure is an inevitable part of success in any field. Do you have advice for overcoming setbacks?
As Rudyard Kipling wrote, treat those two imposters– failure and success–the same. In other words, don't get too worked up about either since they are fleeting. You will experience both many times in your life. Winston Churchill said: "Success is not final, failure is not fatal: it is the courage to continue that counts." In my opinion, perseverance is the antidote to failure.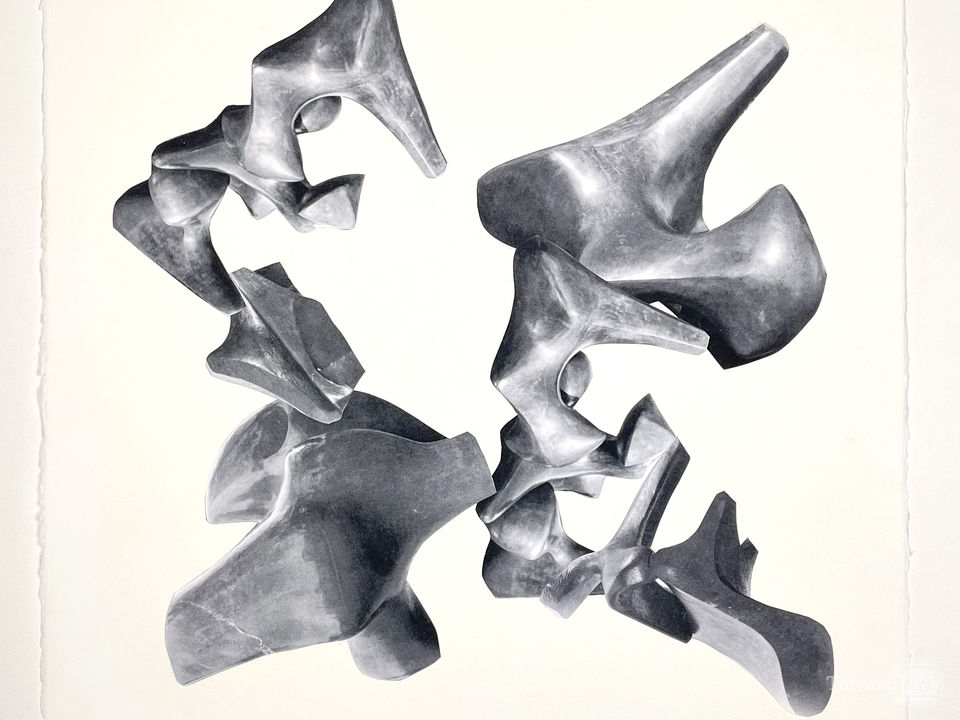 What sparked your interest in partnering with TurningArt?
I work with several art consultants and I think TurningArt is unique among consultancies. They are artist-centric and they have several ways to work with artists. I like the variety of projects they engage in and they seem genuinely excited about art and artists.
What does having your artwork in the workplace and other commercial or public spaces mean to you?
I always love seeing my work anywhere outside of the white boxes of galleries and museums and I especially love seeing the work in hotels and workplaces. Art is where you find it!
---
To see more featured TurningArtists, return to our blog. To get Ray's art in your space, set up a free consultation with an Art Advisor here!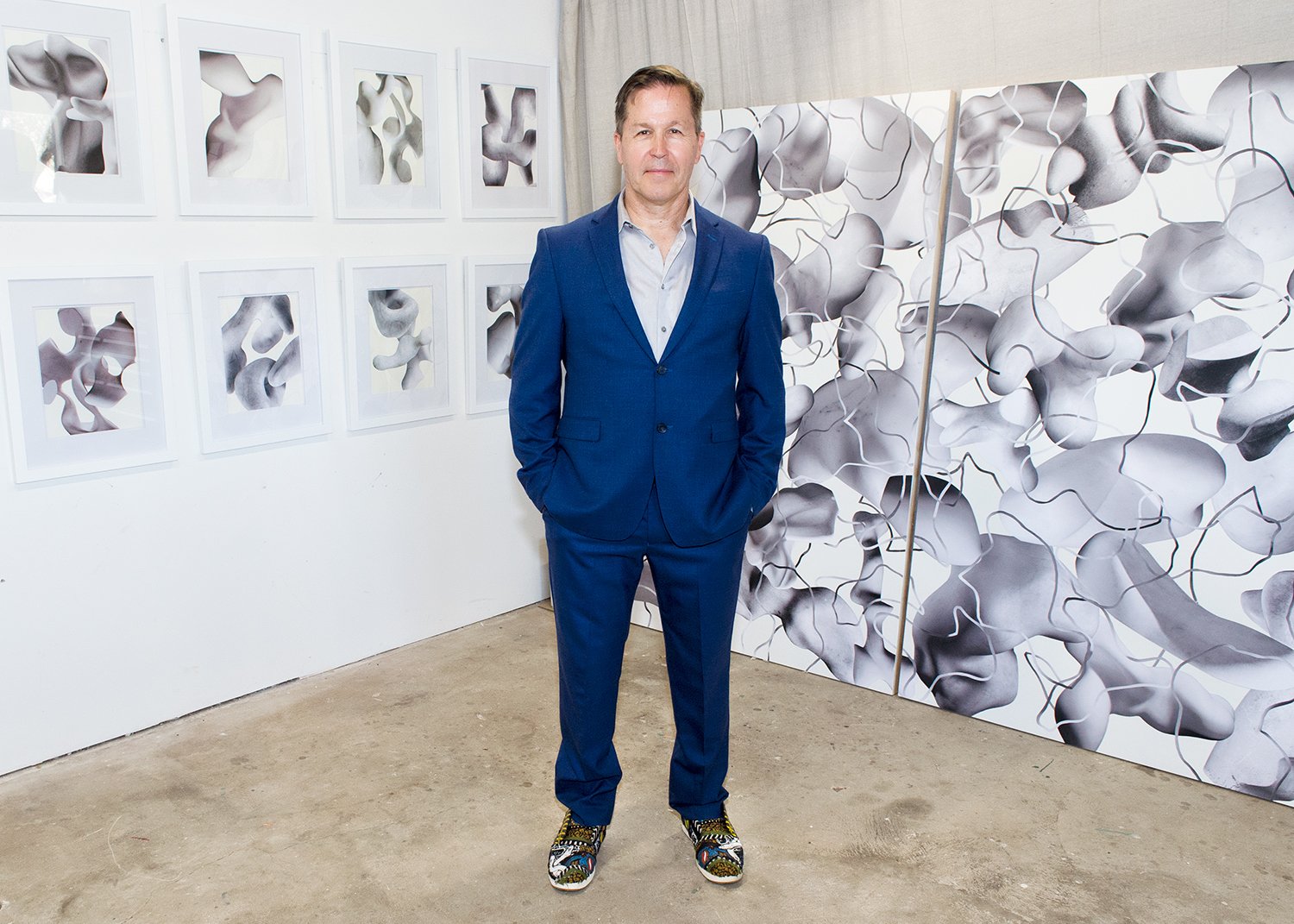 Photo credit: Marne Lucas