If you've been following TurningArt's Instagram or Facebook profiles (if you aren't, it isn't too late to start) you'll see that we regularly post our team's favorite picks from our collection. Well, now that Halloween has arrived, I wanted to do a special edition here. This week, I've been combing through our collection to find some of the spookiest artwork we have. OK – some of it's pretty fun, but you can decide for yourself. If you like what you see, click the image of the artwork and it'll take you to that artist's profile page so you can check out more of their work!
Haunted Red, by Emily Saurling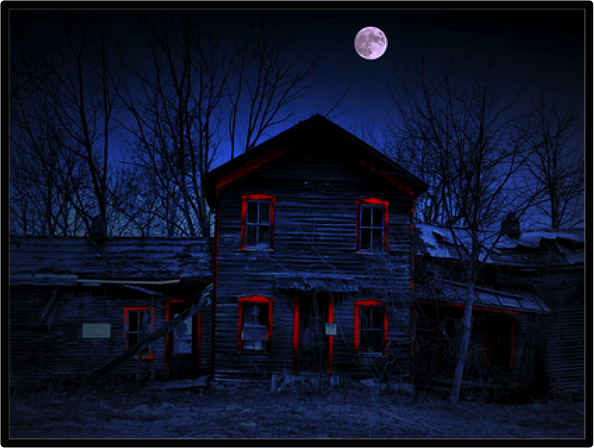 Emily Stauring's fundamental photographic principle is making the mortal immortal, and in that pursuit, she's constantly looking for life in ordinary objects. So, who better to turn an abandoned house into a haunted one? We're just wondering if the finishings are constantly glowing fiery red, or just synced up with our moon phases.
Halloween Mishap, by Gavin Bunner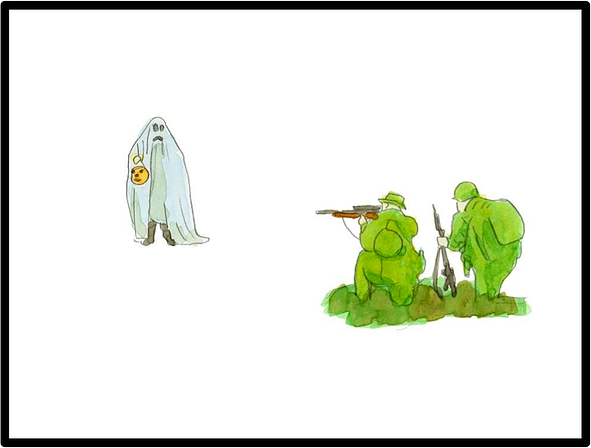 The breadth of imagery that the Internet has to offer inspires Gavin Bunner's artwork. Our unprecedented accessibility to a limitless range of content in the digital age leaves the door wide open for Gavin Bunner to mash up millions of icons, from different generations, into humorous and charmingly outlandish narratives. Each figure or object he paints comes from an image he's found through Google searches, which he then traces together to make a clever narrative or gag. Here, he brings us an uncommon example of a Halloween Mishap.
The Scientist, by Joey Brovicka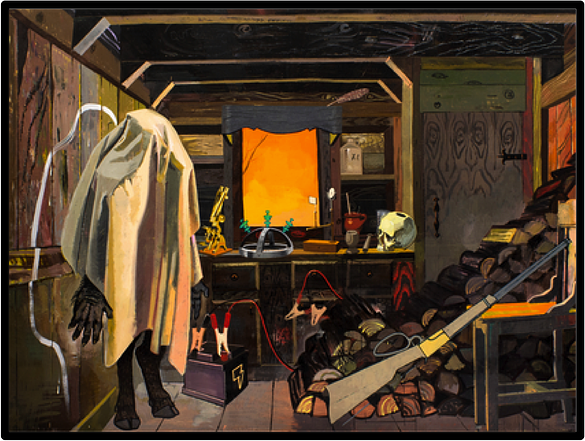 Joey Borovicka's "The Scientist" is just the right balance of scary and fun. Like any good mystery, "The Scientist" and the rest of Joey's "Knock Loudly, I'm Home" series, leave you absolutely spooked – but dying to know more through glimpses of unusual, and shall we say, eclectic, living spaces. There's something about Joey's cartoonish style that make us want to grab Scooby and the Gang, hop in the Mystery Van, and figure all this out.
The Druken Superman, by Jake Johnson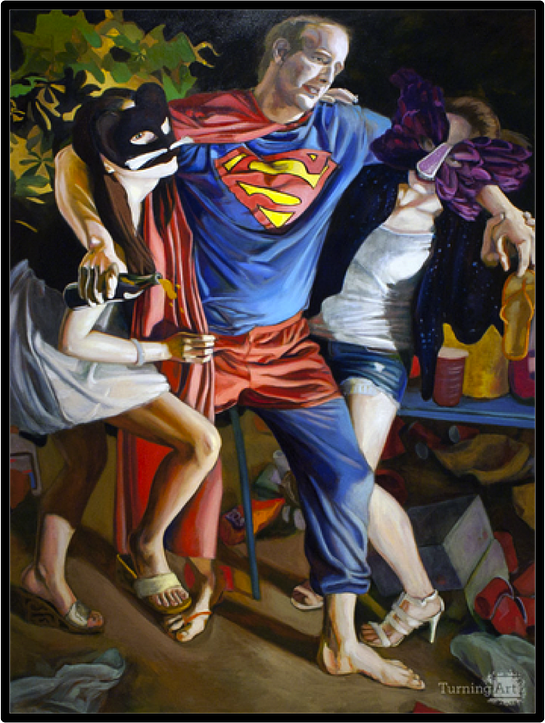 While the other pieces capture the spooky spirit of Halloween, this one might be a little closer to reality. "The Drunken Superman" is from Jake Johnson's Heroes series, an ongoing project, which aims to rediscover lost painting techniques through contemporary subjects. This piece is modeled specifically after the famous Flemish Baroque painter Peter Paul Rubens's 16th century work; "The Drunken Hercules". So, here we have a little art history lesson and also a reminder to not be the drunkest superhero at the party tonight.
These are just my thoughts though! Let us know what you think of these pieces in the comments section below. And if you'd like to learn more about how you can get artwork for your business, click here to speak with one of our Art Consultants.