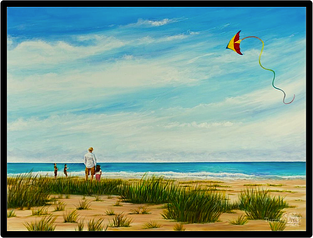 Benjamin Franklin famously remarked that there are only two things certain in life: death and taxes. Nowadays, it stands to reason that we should add moving to that list, with the average American relocating homes over 11 times in their life. Moving is increasingly popular amongst businesses as well, as relocation can mean accessing a new market and workforce, improving the quality of life for current employees, upgrading office facilities and furnishings, or making room in the budget. Whatever the reason, commercial lease turnovers are occurring, on average, every five years. For office and facilities managers in charge of overseeing these projects, the stress is very real. So without further ado, here are some Murphy's Law-breaking tips to help strategize your next office move:
1. Plan.
There is no such thing as "too soon" when it comes to arranging an office move, and it's best to start by assessing your current space. Evaluate everything from its basic features like square footage and location, to more subtle nuances like lighting, ceiling height, flooring, bathroom locations, storage space, and surrounding food options.
In order to successfully upgrade the office, it's important to understand employee gripes with the current one, and how work habits and office culture can be reinforced through the new space. For example, if you have a lot of late night workers, comfortable desk chairs, a large kitchen space, and energizing color schemes should be high on your list of considerations. If your company has certain departments and employees that are in constant contact or tasked with overlapping projects, seek a layout that will aid their collaboration and workflow. No matter what the reason for a company's move is, a new space creates the opportunity for improvements when the project manager has an in-depth understanding of company operations and culture.
2. Delegate.
I'm going to borrow the pithy wit of comedian Steven Wright to sum up this point: "If everything seems to be going well, you have obviously overlooked something." As the office or project manager, you are undoubtedly stacked with tasks that encompass a vast scope of responsibility, which unfortunately means you can never run out of things that can go wrong. To avoid unnecessary error, enlist the help of vetted professionals who can bring their industry knowledge and experience to the project to meet goals and catch details you might have overlooked.
Of course, the project's requirements and budget will determine the scope of your team. For some companies, it starts with building from the ground up, but for most, it's moving into a pre-existing space and making it your own. Whatever the challenge, identify your move needs and goals, and tap your local network to find reputable experts. Once your team is assembled and the nitty-gritty tasks have been outsourced to the respective professionals, your bandwidth will be freed up to oversee the project from a more aerial perspective, enabling you to participate more in big picture planning and decision-making by evading the hang-ups in executing specific tasks.
3. Design to Adapt.
Despite its upsides, moving remains unequivocally costly, time-consuming, and taxing on employees, which makes it exceedingly beneficial to design a flexible workspace that can adapt to meet your company needs for the years following. Company size, operations, brand, and culture are all subject to evolve over the course of a lease cycle, which makes sinking thousands of dollars into the purchase of permanent fixtures and a fixed aesthetic an incongruous solution.
Instead, look to leasing your fixtures, such as furniture and artwork, to meet these changes. Rather than enduring another move or cyclically funneling money into expensive redesign overhauls, leasing leaves the door open for aesthetic touch ups at the frequency of your choosing. Employees are impacted by their environment, and a stagnant workspace will lead to stagnant attitudes towards work. To channel the motivating "new leaf feeling" that comes with moving to a new space (without all the inconvenience), leasing models will allow you to swap artwork and furniture to keep your space fresh, and employees happy.
Whether your company has 15 employees or 1,500, moving is never easy, but we can help. If you'd like to find out how to get some artwork in your new space, drop us a line! And if you're interested in learning more about the powerful effect art can have on your company, check out our eBook below: