The Project
Located in the heart of downtown Seattle, Rainier Square is one of the city's most iconic high rises. The entire block is connected through Floor 2, providing tenants direct access to all of the amenities the neighboring buildings have to offer. JLL, the management team at the property, reached out to TurningArt to activate a large wall with an eye-catching mural.
From Becca, the Art Advisor
"The goal for this project was to work directly with a local artist to add visual interest to the lobby with a large-scale mural and tell a story about Seattle. The building is situated near Mount Rainier, so TurningArt suggested a celebration of the mountain with a unique and contemporary work of art. Leo, an artist local to the area, was a perfect choice for this mural. The client was drawn to his technique which mimics giant brushstrokes. His calligraphic style creates a gestural interpretation of the mountain with colors drawn from the terrain and the water that surrounds it."
Leo was born and raised in Seattle, WA. His first experiences in art developed through graffiti and grew into a love for typography and calligraphy. By deconstructing letter forms into abstract compositions, Leo creates paintings that connect his interest in spontaneous mark-making to dance and lyricism. His brushstroke paintings focus on the meditative state of creation and he uses art as a vehicle to bring himself and the viewer into the present moment.
To see more of TurningArt's work on-site, head over to our installation gallery. To learn more about our programs, set up a free consultation with an Art Advisor here!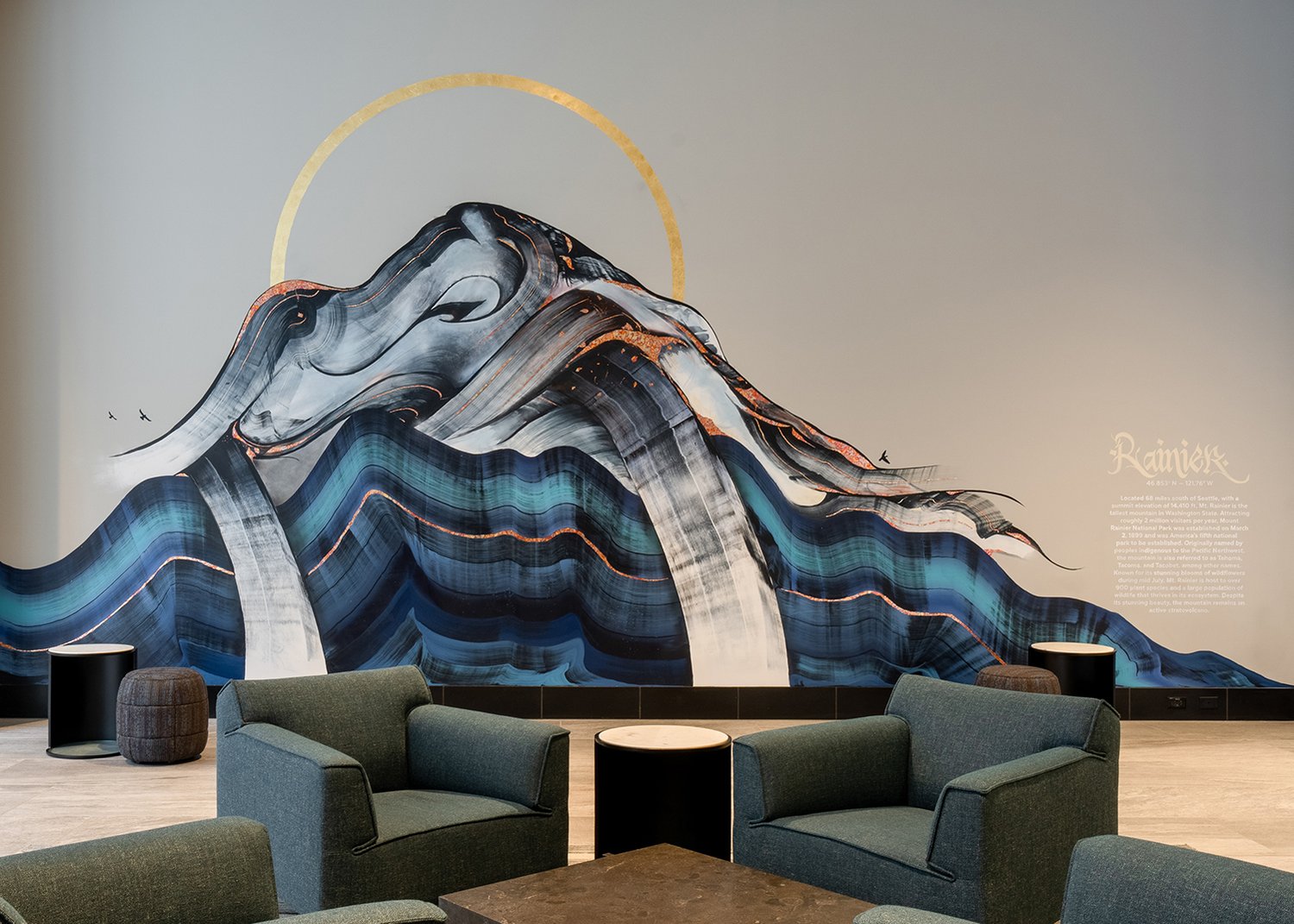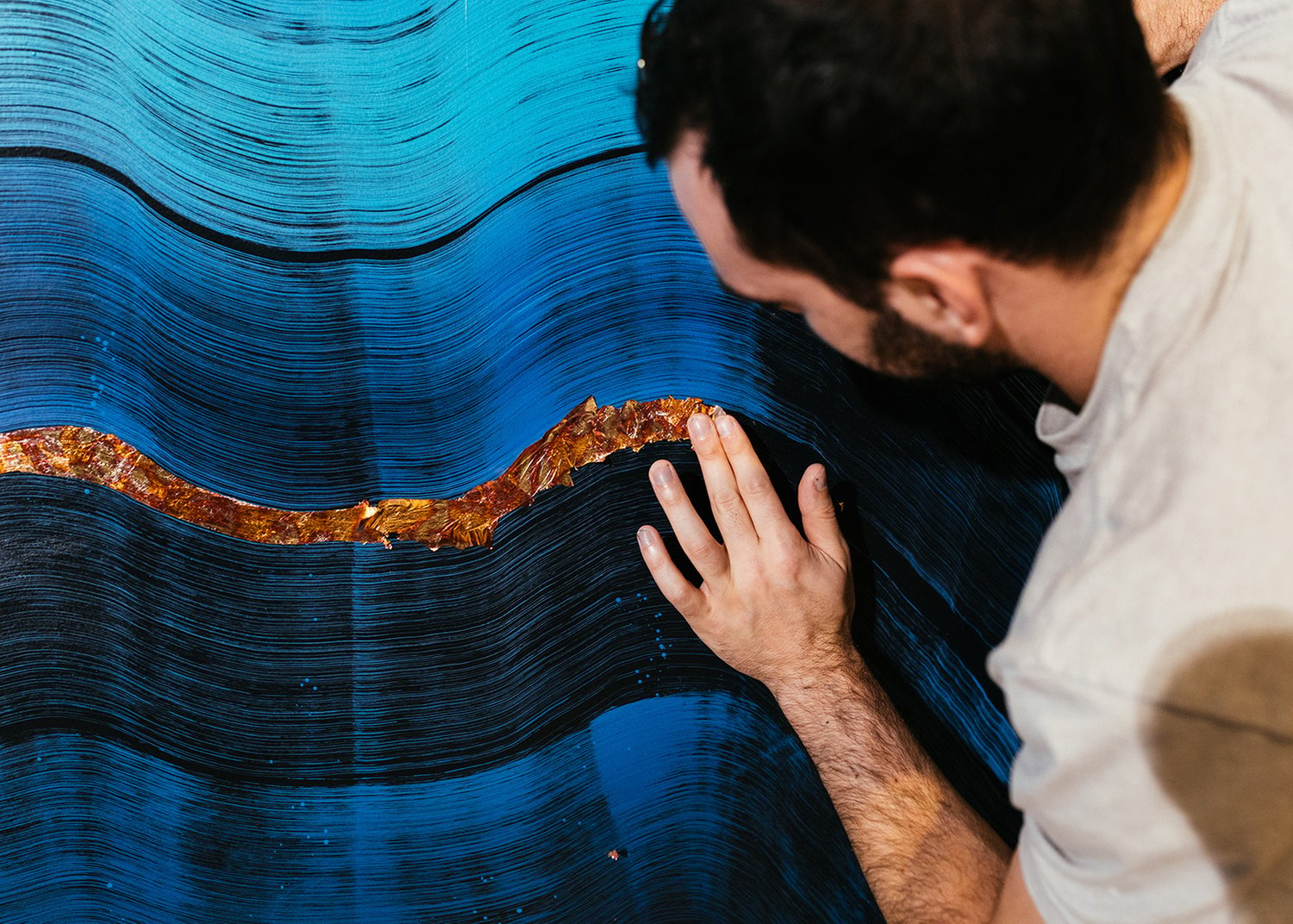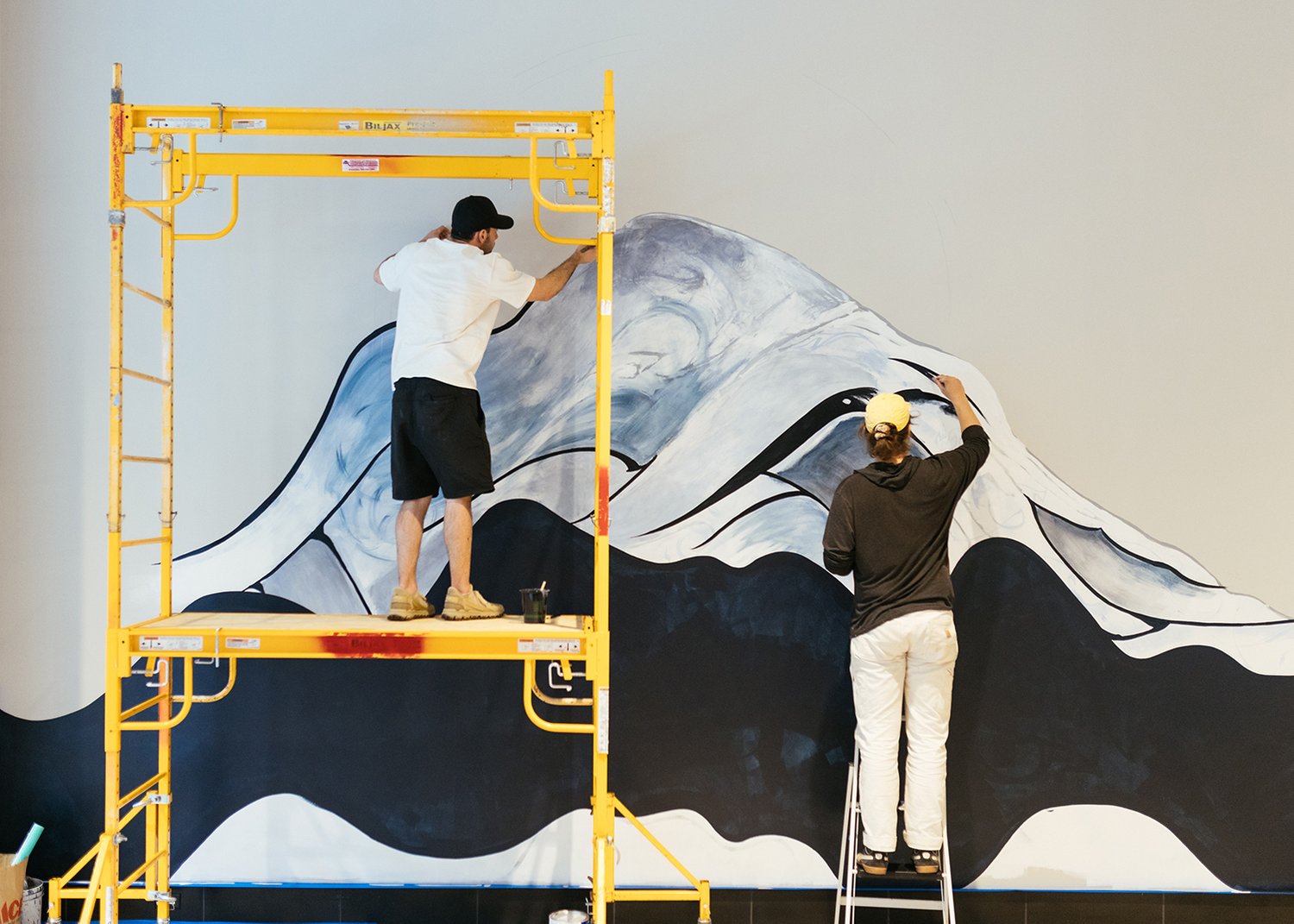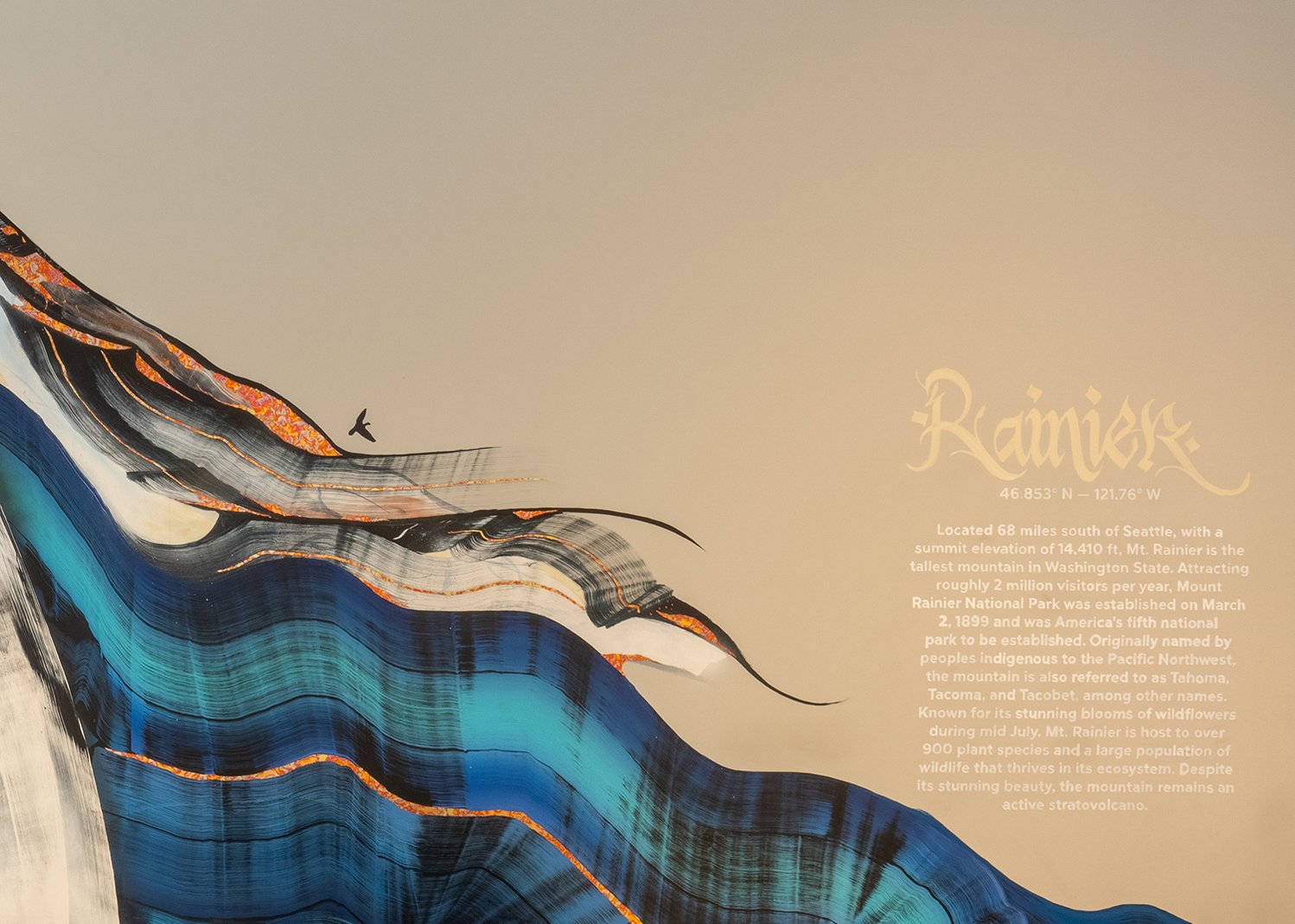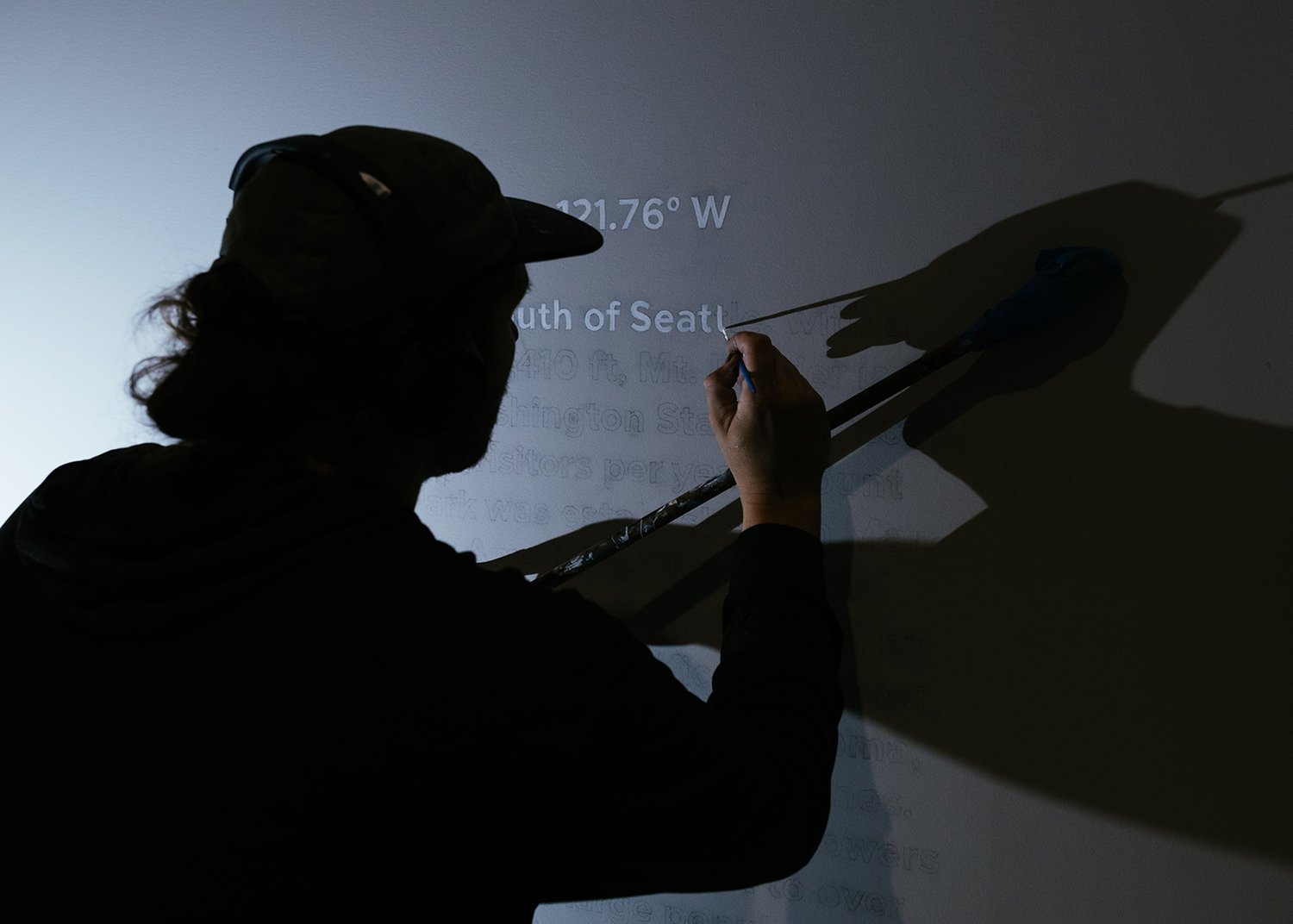 Leo's hand-painted mural description.